Teresa Giudice shares photo of crying Statue of Liberty amid husband Joe Giudice's deportation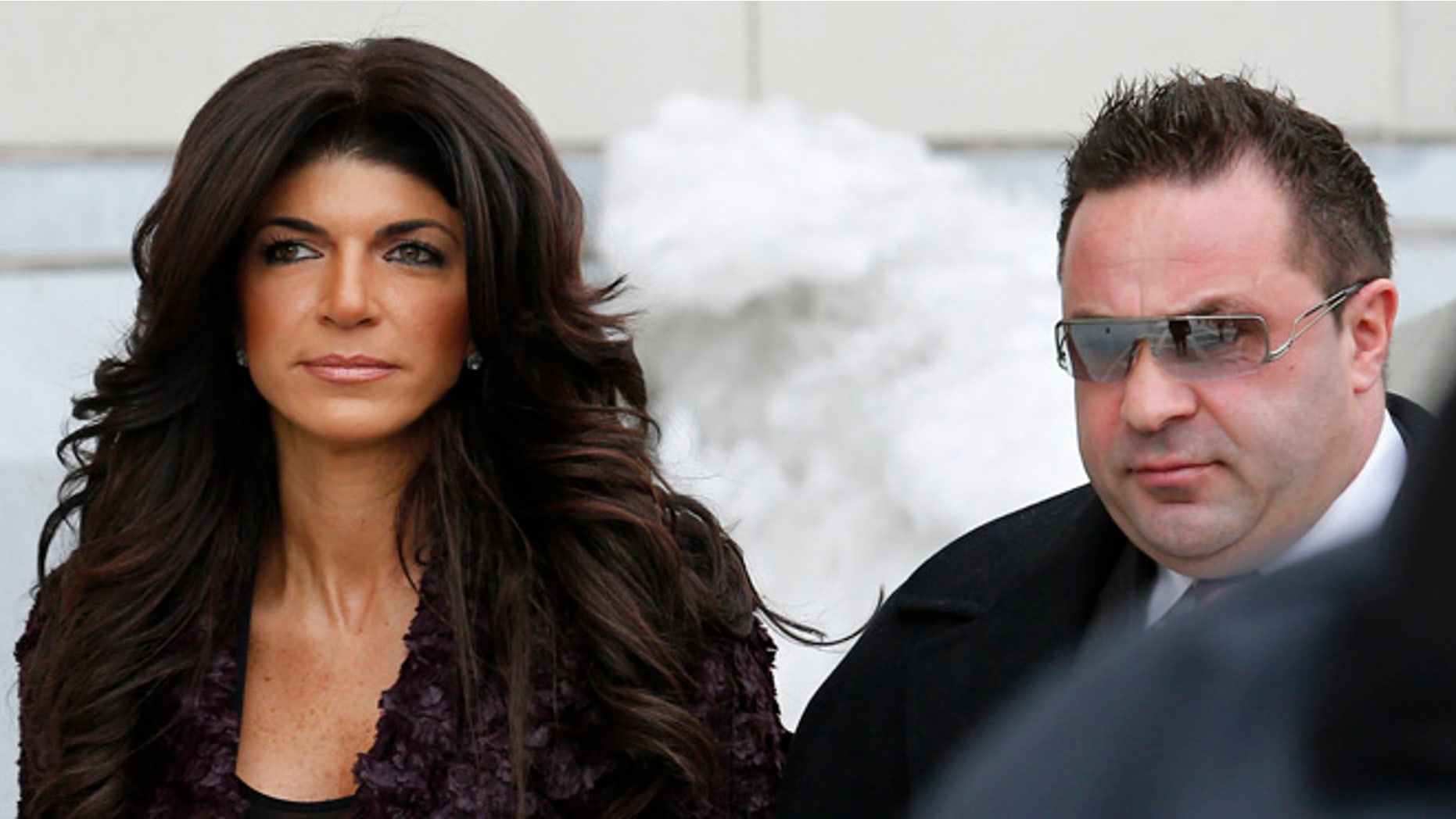 Teresa Giudice shared Sunday a photo of Statue of Liberty crying on Instagram amid news that her husband, Joe Giudice, will be deported to Italy after he finishes his prison sentence next year.
Giudice captioned the photo with four emojis of prayer hands. It's the first post since a judge ordered her husband to return to his native Italy after he completes his 41-month prison sentence in March. He is currently being held at FCI Allenwood in Pennsylvania.
Joe Giudice has 30 days to appeal the immigration court's ruling, People reported.
Giudice — who is serving time for mail, wire and bankruptcy fraud — came to the United States when he was 1, but never obtained his American citizenship.
"I was a year old when I came here," Giudice previously said on "The Real Housewives of New Jersey: Teresa Checks In." "My parents are citizens. My brother and sister are citizens — they were born here. I just never thought to file for citizenship."
Gia, 17, and Milania, 13, two of the couple's four daughters, also addressed their father's deportation on Instagram.
"My dad , who is the best dad in the world, needs to come home. We aren't done fighting dad. I can't believe this is happening. I can't imagine another day without you. We are gonna do everything we can to fight this daddy!! I love you with all my heart buddy," Milania wrote Sunday night on Instagram.
Gia also wrote in a lengthy caption: "My father is no threat to society he is one of the most warm hearted people I know, he would never harm a soul. He puts everyone else before himself. I know who my father is and I think many of you do too. My father did his time and learned from his mistakes."