Sundance: Hollywood can do better hiring people with disabilities, panel says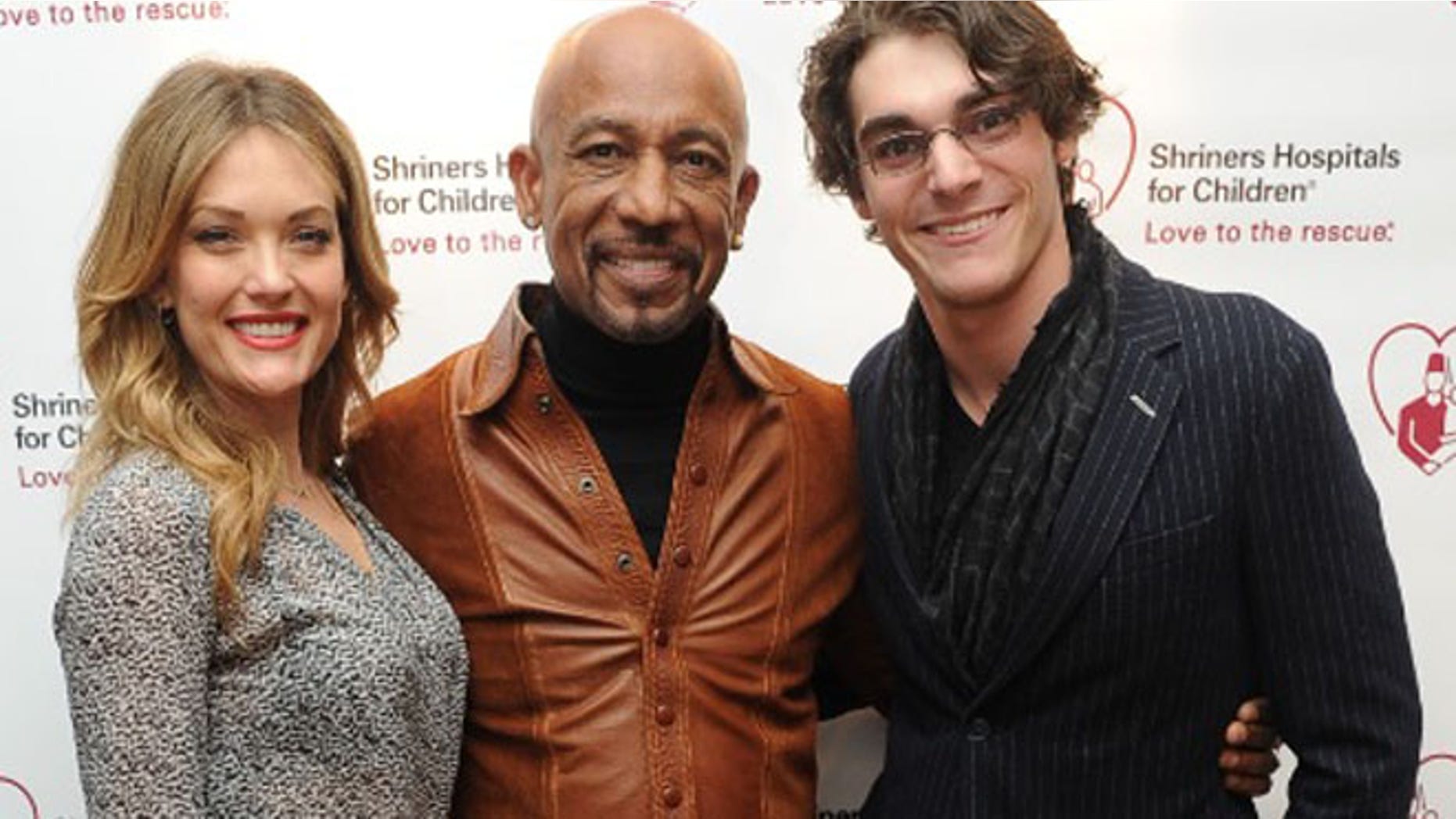 PARK CITY, Utah – Before Montel Williams hosted talk shows, he spent 22 years serving in the United States Marine Corps and Navy, and has always fought for veterans issues.
"I take my celebrity and use it to walk into the halls of the Pentagon," Williams told FOX411 at the Sundance Film Festival, where he was part of the Shriners Hospitals for Children and SAG-AFTRA panel discussion "Hollywood's Greatest Role Ever: Expanding Opportunities for People with Disabilities."
"People want more truth put out there, when we don't tell the truth that is where we have problems in a democracy," Williams said. "We need to include more representations of our veterans. There are a lot of young men and women out there suffering from TBI (traumatic brain injury) and PTSD (post-traumatic stress disorder). But somehow it is considered a liability to tell the story of someone with a disability."
Williams also used the opportunity to criticize the use of the word "disability."
"I have a problem with the term 'disability,' and I have had a problem with it for 14 years since it was stuck on me," said Williams, who was diagnosed with Multiple Sclerosis. "Hollywood needs to stop saying it. It is differently-abled."
The panel was moderated by SAG-AFTRA's diversity director Adam Moore and also featured "Breaking Bad" actor RJ Mitte, "There's Something About Mary" and "Dumb and Dumber" director Peter Farrelly, "Switched at Birth" creator Lizzy Weiss, Director of Diversity at the WGA Tery Lopez, paralympian snow boarder Amy Purdy, and actor/"Dancing With the Stars" champion  J.R. Martinez, who sustained severe burns to over 34 percent of his body while serving as an Army infantryman in Iraq in 2003.
"We are not saying hire us, we are just saying consider us. Look at us as different personalities," Martinez stressed. "My injury took away military career away from me, so this is a different way for me to serve. I wanted the chance to represent my community, our community, the veteran community."
Martinez saidt his transition into the entertainment arena was initially challenging both personally and professionally.
"When I was a kid I was called handsome and a pretty boy, and I relied on that. After my injury the one thing people gravitated to was gone. The character of Freddy Krueger was the only thing I could connect too, the one that everyone ran away from," he said, adding that that made him realize Hollywood needed more role models who have some kind of disability.
Farrelly admitted that his industry typically does a poor job in casting talent disabilities into central roles.
"Unless the character is in a wheelchair and there is a reason they are in a wheelchair, we don't think about it, we just write the character," he explained. "Then we start asking who would be good for the role. It starts then with the casting agents. We don't specifically say bring us someone with perfect eyesight for that part, but that is what they are bringing us all day."
Weiss, who wrote the ABC Family series "Switched at Birth" featuring twins -- one who was deaf -- also observed that through her research process, the hearing impaired teen girls she spoke with were shocked that a deaf girl could possibly play a lead character.
"Remember, these characters are real, they aren't perfect. They go through the same thing all teenagers go through," she said.
The film and television industries in recent years come a long way, but still have a long way to go, the panelist said.
"I never understood I was different until I went to school," said Mitte, 22, who has cerebral palsy. "People want real characters and real people. Well, we are real people."