'Starmaker' Tells Story of Man Who Invented the Hollywood Publicity Stunt
By Jo Piazza, ,
Published April 08, 2016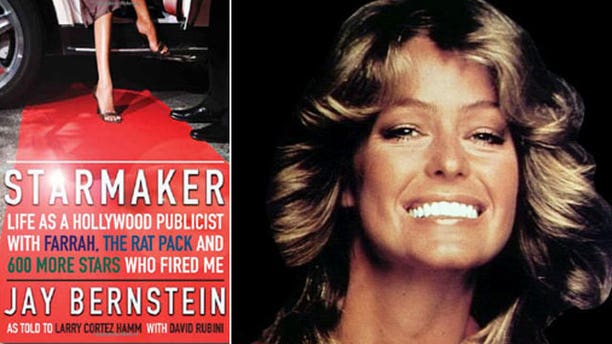 In the history of Hollywood spin, few have spun harder than longtime manager and publicist Jay Bernstein. Called by some the forerunner to Entourage's Ari Gold, Bernstein once paid a stunt man to hit Sammy Davis Jr. in his bad eye to bolster his bad boy image, insured Mary Hart's legs for $1 million by Lloyd's of London, and paid women to throw their panties at Tom Jones.
But Bernstein's greatest coup may be getting his memoir of all these legendary antics published five years after he died of a massive stroke.
The memoir, Starmaker, was released last month and tells the tale of five decades of true Hollywood statesmanship. It was co-written by Bernstein's longtime friend Larry Cortez Hamm, who also passed away in 2009, and then finished by another former confidante, David Rubini.
"Larry told me when he was near death that all he wanted was to get this book between two covers," Rubini told Fox411. "That's all Jay wanted too because it was such a compelling story. He was the publicist, manager and producer to more than 600 stars, all of whom would eventually fire him."
Bernstein's then controversial tactics to get his clients good publicity have now become the handbook for how celebrities make headlines by the hour.
He helped to pioneer the modern day publicity stunt. Every time we watch a manufactured marriage, an artfully devised break up, or see a flamed-out star rise back to the top, we should give credit to this dandy dressing manager from Oklahoma who turned Farrah Fawcett and Suzanne Somers into stars. In 1978 Bernstein orchestrated the first non-nude layout and Playboy cover for Farrah Fawcett, hoping to shift her image away from sexed up television star.
Lindsay Lohan could learn a few lessons from that.
According to the book, in late 1979, Bernstein received a call from a reporter at the National Enquirer. They were running a story on a check scam Suzanne Somers was involved in 10 years earlier and the magazine was using her mug shot on the front page. To avoid her public image being shattered, Bernstein spun Suzanne as a tragic single mother, struggling financially and desperate to pay for her son's medicine. That story ran around the world on UPI before the Enquirer story.
In his book, Bernstein also brags about the time he falsely told the press that the actor Stacy Keach had been beaten up in jail during his stint for cocaine possession. That move got Keach out of the open population and a quick release.
Bernstein claims it was all his idea to turn Tom Jones into a sex symbol by paying women to throw their underwear and hotel keys at the singer.
"Jones didn't know his machismo was being stirred by Jay Bernstein behind the scenes," Rubini said. "He would go back and forth between Las Vegas and Los Angeles paying these women to go wild."
Bernstein's personal life was often more interesting than his professional one. In 1993 he married model Cabrina Finn, proposing to her after knowing her less than two days. One of his greatest stunts was self-promotional. He had his own million dollar underwater wedding paid for and filmed by "Lifestyles of the Rich and Famous." His best man was the singer and actor Eddie Fisher. The marriage was underwater, literally, within two years.
But co-author Rubini agrees that Bernstein's greatest success was ensuring that his story would finally be told to an entirely new generation of Hollywood players.
"This isn't just a historical book but a book for the young people, all those Hollywood wannabes who seek fame and fortune. This is like their bible," Rubini said. "Jay's greatest PR stunt of all was this book's posthumous release."
https://www.foxnews.com/entertainment/starmaker-tells-story-of-man-who-invented-the-hollywood-publicity-stunt