Sophia Bush flaunts cleavage in glittery green gown at Time 100 Gala
Published April 24, 2019
Sophia Bush did not shy away from showing some skin at the Time 100 Gala in New York City on Tuesday.
The "Surveillance" actress' cleavage was on full display in her mint green gown at the star-studded event. The glitter detailing around the bodice drew even more attention to the star's neckline.
SOPHIA BUSH ON RETURNING TO TELEVISION AFTER 'CHICAGO PD': 'I NOW KNOW WHAT A DREAM JOB IS'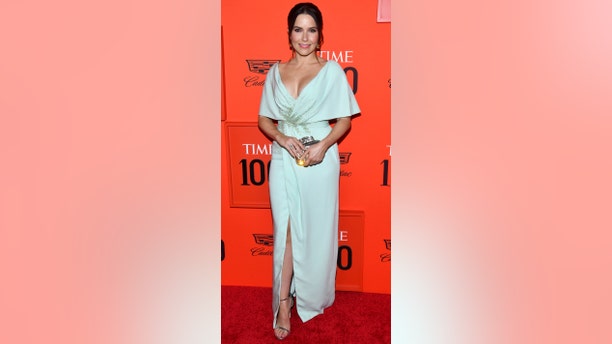 Fox News caught up with the actress late last year when she was promoting her new series, "Surveillance."
"I can't explain it... It was the intellect. It was the complexity," Bush said of the series. "It's so layered, and one of the things I really love about it is we're exploring this very complex world of who people are in their lives, who they are in their jobs, and what it means to work in government service, and what it means to be a patriot, and isn't everyone? And how do you define it? What does it look like?"
CLICK HERE TO GET THE FOX NEWS APP
"Those are questions I want to answer in my life," she added. "So I would love to be answering them all day, every day at work."
https://www.foxnews.com/entertainment/sophia-bush-cleavage-time-100-gala