Sofía Vergara Talks to Fox News Latino About Being a Hispanic Spokesperson, Acting Success and "Modern Family"
By , Alexandra Gratereaux
Published December 12, 2016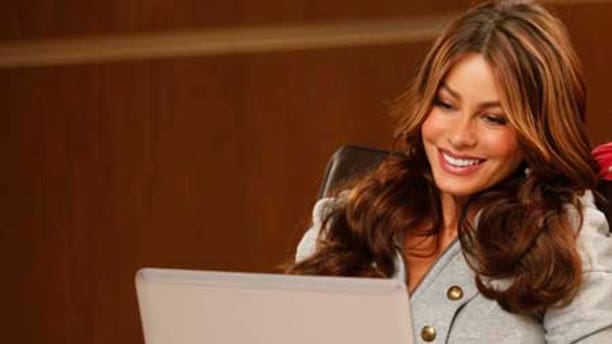 Sofía Vergara, the bombshell Colombian entertainer that stars in the hit series "Modern Family," is taking on a new role.
Vergara is the new Hispanic spokesperson for Xfinity/Comcast, which recently launched Xfinity TV, an On Demand service in Spanish.
"I really like what Xfinitiy is doing with the Latin community," Vergara told Fox News Latino.
"They are making available to the Spanish-speaking people more than 700 titles. For someone like me you can go on the road with your favorite TV shows, movies from my iPad, it's amazing."
Although Vergara can boast about her success today, she recalls her modest start in Hollywood, and warns others trying to break into the business not to get discouraged.
"I always tell people for acting, for girls and guys out there auditioning, not to take "no" personally," Vergara said.
"Maybe it's that the director has something different in mind or that the role was not good for you. It doesn't mean you are not pretty enough or that you are not a good actor enough. It's just that you were not right for the part."
The curvaceous Latina, a natural blonde, said she became a brunette because Hollywood "was not used to" seeing blonde Hispanics.
"They have the stereotype of … the Mexican Latin woman," Vergara said. "In the West Coast, that's what they have, so they think that Latin people look a bit darker. But, if you go to Uruguay, Colombia, Argentina, there's a lot of blondes."
"As soon as I put my hair dark, they really believed I was a hot Latina," Vergara added with a smile.
She said it was when she became the stereotypical hot Latina that she got the role of her life: as Gloria on the comedy hit "Modern Family."
"I couldn't have asked for such a perfect role for me," Vergara said.
She said finding an acting job had been difficult because it is rare for roles to come up specifically for a Latina -- especially one with a thick accent.
"I had to work a little bit harder, go to more auditions, try to find the perfect role," Vergara said. "But I found "Modern Family," the role of my life."
You can reach Alexandra Gratereaux at: Alexandra.Gratereaux@foxnewslatino.com 
Follow us on twitter.com/foxnewslatino
Like us at facebook.com/foxnewslatino
https://www.foxnews.com/entertainment/sofia-vergara-talks-to-fox-news-latino-about-being-a-hispanic-spokesperson-acting-success-and-modern-family