Sofia Vergara: America Welcomed Me With 'Open Arms and Pulled Down Pants'
By ,
Published December 12, 2016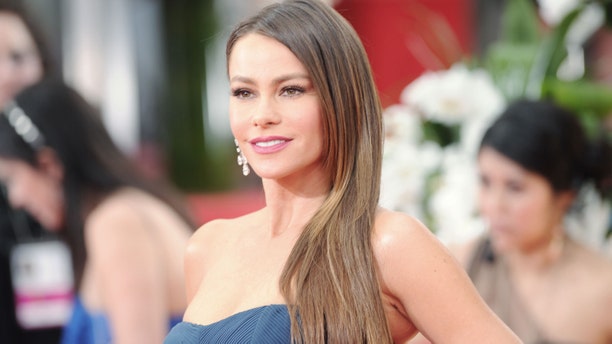 Sofia Vergara caused a sensation this week when hosting what she called "La Noche de Sábado en Vivo," starting with a racy monologue that playfully touched on the controversial issue of immigration and her status as a prototypical Latina sex symbol.
"I always heard that immigrants had a really hard life when they came to America," Vergara said in her opening monologue on Saturday Night Live. "But when I showed up here, everyone was so nice! The men bought me drinks and offered me a place to sleep. This country welcomed me with open arms and pulled down pants."
The star of "Modern Family" and the upcoming film "The Three Stooges" gave an underhanded shoutout to her hometown of Barranquilla, a port city on Colombia's Caribbean coast.
"This is such a huge moment for me in my life. I never dreamed that I would be here in New York City. I came here all the way from a small, Colombian town called Barranquilla," Vergara said during her opening monologue. "Barranquilla is a Spanish word that means 'Cleveland.'"
Celebrities Who Were Once Undocumented
As she closed the monologue, Vergara drew attention to her thick Spanish accent.
"You might have noticed that I have a bit of an accent sometimes. I love it! This accent can make anything sound sexy," Vergara said, before pronouncing a series of less-than-sexy words, including "gonorrhea," "Rick Santorum" and "New Jersey."
Vergara's teenage son sat in the crowd and got a wave from his mother during the show.
In sketches, Vergara played a Pantene spokeswoman, impersonated Fran Drescher and parodied the Hunger Games. Watch the monologue and sketches in the videos below.
Sofia Vergara's opening monologue. 
Sofia Vergara as Pantene spokeswoman. 
Sofia Vergara impersonating Fran Drescher.
Follow us on twitter.com/foxnewslatino
Like us at facebook.com/foxnewslatino
https://www.foxnews.com/entertainment/sofia-vergara-america-welcomed-me-with-open-arms-and-pulled-down-pants