'Sex Tape' movie could never actually happen, Apple says
By ,
Published April 05, 2016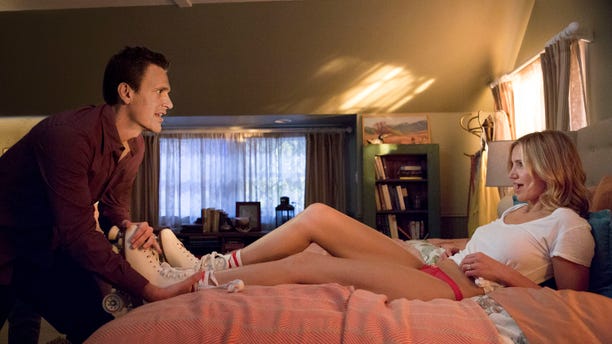 Cameron Diaz and Jason Segal take their clothes off for the upcoming "Sex Tape" flick, but it turns out the film they stripped down for is based on a false premise, GQ reports.
In the movie, the couple make a sex tape on their iPad and then accidentally upload it to the iCloud, which makes it viewable on the many Apple devices they gave their friends and family as Christmas presents. But AppleCare told GQ that basically, well, would never happen.
"Videos can be backed up to iCloud, but what that means is the video would be saved as, like, a backup. But you wouldn't be able to share it with anyone. No one can go into the iCloud and watch the video," an AppleCare specialist told the magazine.
MORE: Emily Ratajkowski of 'Blurred Lines' is the IT girl of summer
Furthermore, the video couldn't just be accidentally uploaded to the iCloud, the Apple representative said, explaining, "you would have to make special settings for anyone to be able to see that—like a shared stream."
In any case, you can see a nude Diaz and Segal scramble to keep their "leaked" video private in theaters July 18.
https://www.foxnews.com/entertainment/sex-tape-movie-could-never-actually-happen-apple-says