Seth Meyers calls Trump a 'weird man' for his recent 'lie' about Finland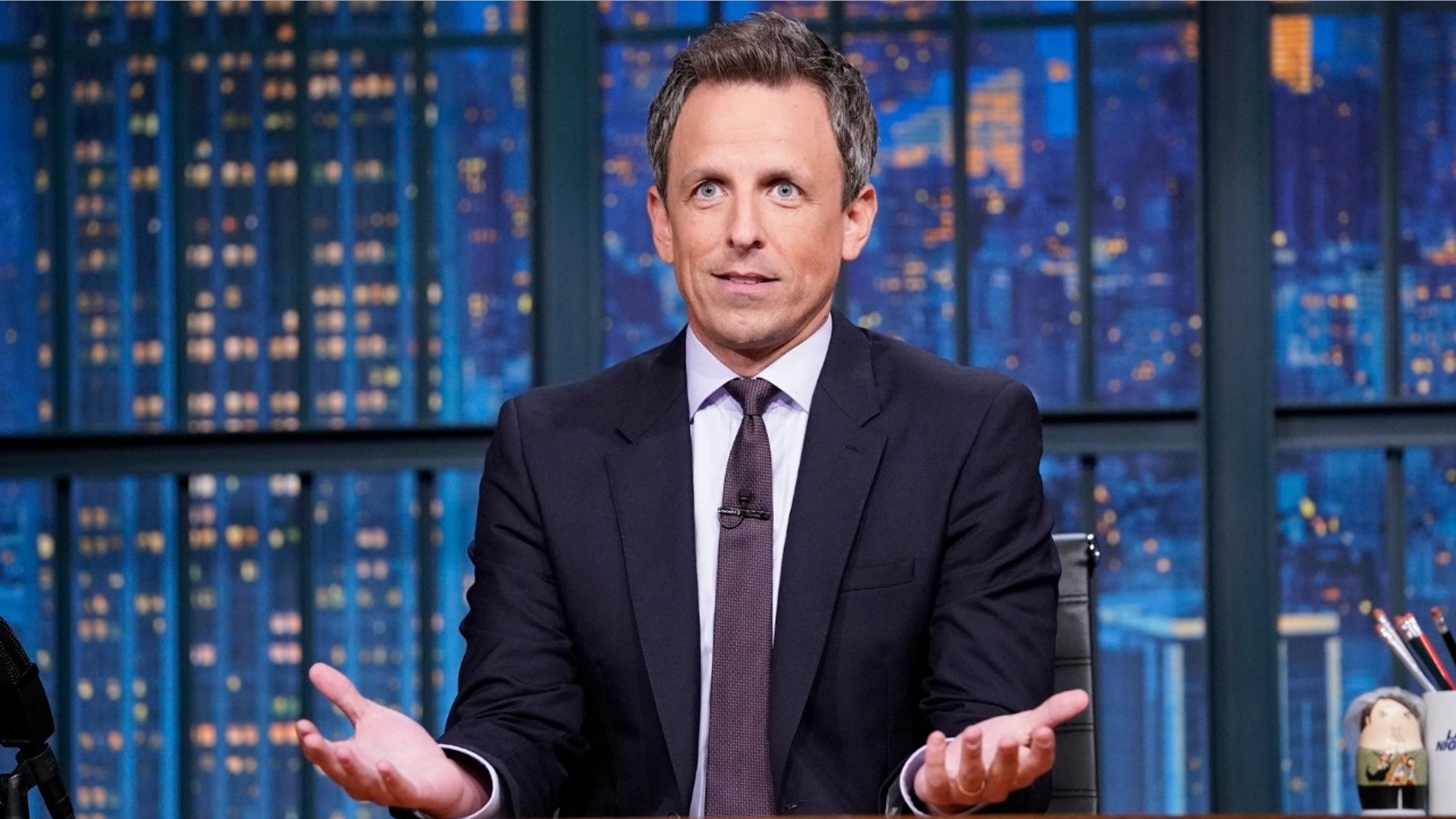 "Late Night" host Seth Meyers went after President Donald Trump on Monday night for his recent remarks about Finland's forest management.
Over the weekend, Trump visited the devastated landscape of California affected by the deadly forest fires. While speaking to the press, he mentioned a conversation he had with the president of Finland, who apparently called his own country a "forest nation" and how they start "raking and cleaning" after their forest fires.
Meyers called Trump's remarks "weird" and "bizarre."
"Whether you believe Donald Trump colluded with Russia or not, whether you consider him to be a threat to democracy or not, one thing I think everyone can agree on is that he is weird," Meyers said. "He is a weird man. Just a flag-hugging, umbrella-ditching, can't do a normal handshake-kind-of-weirdo. And one of [the] weird, little things about Donald Trump's presidency is that every few months or so, he concocts a bizarre lie about another country and then everyone in that country has to figure out what the hell he's talking about."
The NBC late-night star listed Trump's 2017 remarks about some attack that took place in Sweden as well as rhetoric from the 2016 campaign where he described how a "friend" repeatedly told him that Paris was "no longer Paris." He also included Trump's remarks to the UN General Assembly where he claimed that Germany was becoming "totally dependent" on Russian energy.
The "Late Night" host also blasted Trump for referring to the ground of the forest as a "floor."
"Does he also call the sky the 'ceiling of the earth?'" Meyers asked. "The more he talks, the clearer it is that he has never been outside."
After sharing reports how Finland's president didn't recall mentioning "raking" in his conversations with Trump, Meyers added we're "one week away" from the Romanian president telling the press he never told him "vampires are real."