Salma Hayek Talks Acne, Depression, & Botox
By Kacy Ray, ,
Published January 10, 2017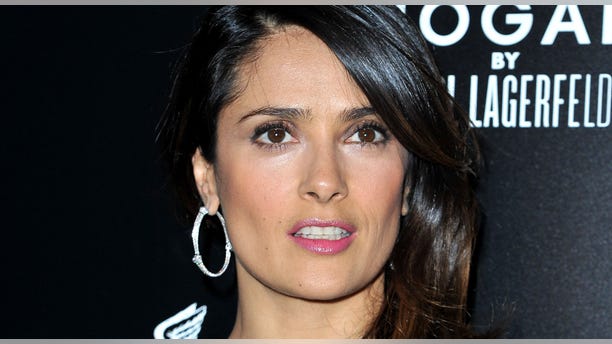 As the cover girl for the May issue of Lucky magazine, actress Salma Hayek was candid in an interview about her struggles in Hollywood.
Starting out as a telenovela star in México, Hayek's path to the big screen was anything but easy.
"When I was 25 and I left being a soap opera star in Mexico to go try to be a movie star in Hollywood and all of Mexico was laughing at me?...I could barely get work as an extra" Hayek told Lucky.
While you would never know it now, Hayek's flawless face was once plagued by acne.
Hayek said that the acne was so bad in fact, that "it sent me into a severe, severe depression."
"I couldn't leave the house. I'd wake up in the morning and lie there and touch my face before I got up, just to prepare myself to look in the mirror! The next stage with that sort of depression is food: too little, or too much. Guess what I did? I mean, I was fat and broken out, I couldn't leave the house and I couldn't pay the rent!" Hayek said.
Latinos Dazzle On Oscar Red Carpet
Nowadays, Hayek has channeled her former skin problems into an affordable beauty line for CVS called Nuance.
And while her appearance is important to her, don't expect Hayek to be visiting a plastic surgeon anytime soon.
"Botox, trust me I've been tempted—but I resist! Think about what happens to your muscles—and your skin—if you're sick and don't move for a few days."
Hayek also added, "You know Latin people? African-American people? How our skin ages more slowly? Even though we're dramatic, we move our faces, we eat higher-fat foods, we're the ones with fewer wrinkles—it makes you wonder."
You can reach Kacy Capobres at:
Kacy.Capobres@foxnewslatino.com or via Twitter: @KacyJayne
Follow us on twitter.com/foxnewslatino
Like us at facebook.com/foxnewslatino
https://www.foxnews.com/entertainment/salma-hayek-talks-acne-depression-botox