Ryan Reynolds and Morena Baccarin Say 'Deadpool' is a Perfect Valentine's Movie
By , , Joanna Preston, FOX News Magazine Contributor
Published February 21, 2017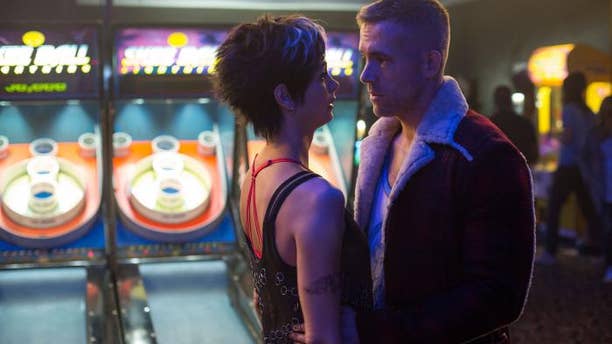 "For a movie like this to find its way to the big screen is kind of a miracle," said "Deadpool" star Ryan Reynolds at the film's premiere in New York City.
A miracle indeed. That's because "Deadpool" isn't your average superhero film. Though Reynolds described the plot as, "A guy meets a girl; a guy gets sick and loses girl; and then another guy kidnaps the girl," the film itself has had some difficulty getting off the ground. For starters, it took 11 years to make, and was met with controversy over its R rating. (Most superhero films are rated PG or PG-13).
But throughout it all, Reynolds has had faith in the project, and said that starring in the film was the best thing that ever happened to him. "I've just been in love with it for so long, and I believed in it for so long. I had a specific idea of how to do this and was so glad the studio let us make this."
"It's really the fans that are the reason that we made this," he added. "They demanded the studio make a 'Deadpool' movie."
Reynolds' "Deadpool" co-star Morena Baccarin, meanwhile, admits to being completely oblivious of the infamous super/anti-hero before signing on for the flick. "This may shock you: I'm not a comic book person," she laughs. "I hadn't read anything about it, so it was quite a surprise to find [Deadpool]. He's such a cool character." (Baccarin, for her part, isn't a stranger to the superhero genre; she currently stars on the hit television show "Gotham," and she's done voice-over work for animated series like "The Justice League Unlimited" and "The Flash.")
With the release date of "Deadpool" scheduled for just before Valentine's Day, Reynolds and Baccarin explained that the film is also somewhat romantic in its own (strange) way.
"It's got a lot of action, so it forces your honey to get closer to you," Baccarin smiled. "It's got some really funny sex montages, and it's got a lot of love!"
"We've sort of been joking with marketing gimmicks to make it look like 'The Notebook,'" added Reynolds. "But it actually is a love story! That's what it's about."
So if you still need another reason to see "Deadpool," critics and fans alike are giving the film rave reviews, and rumors of a sequel began swirling for weeks before the film's release.
"I don't actually know," Reynolds stated about the possibility of more "Deadpool" films. "That's something were talking about and trying to figure out, but we'll have to see down the road. That's the tricky thing." (But little did Ryan know at the time, 20th Century Fox is already working on it.)
https://www.foxnews.com/entertainment/ryan-reynolds-and-morena-baccarin-say-deadpool-is-a-perfect-valentines-movie