Ruby Rose addresses concern over her weight, details struggle with adult acne
By ,
Published December 04, 2017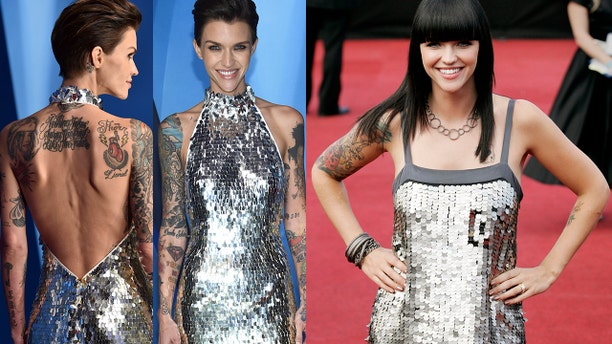 Ruby Rose fired back at reports addressing her seemingly frail appearance at the "Pitch Perfect 3" premiere in Australia last week.
The Australian actress/model also took to social media Monday to address her adult acne, claiming she broke out because of hotel pillow cases and frequent phone interviews with reporters to promote the film.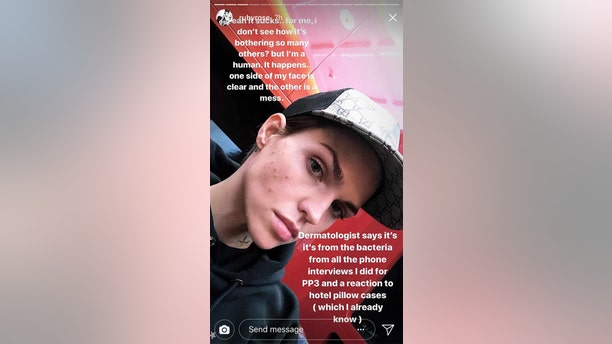 "This acne belongs to me, not them, and you are welcome to it," the 31-year-old wrote. "I never thought I'd see the day I'd leave my beautiful country balling my eyes out…when I was so excited to come home. I mean it sucks…for me, I don't see how it's bothering so many others? but I'm a human. It happens..one side of my face is clear and the other is a mess."
FOR MORE PHOTOS OF RUBY ROSE, VISIT HOLLYWOODLIFE.COM
The "Orange is The New Black" star then discussed how several tabloids have focused on her photos from the premiere. According to Rose, Britain's Daily Mail, in particular, highlighted her thin arms and the visible outline of her spine, hinting she may be suffering from an eating disorder.
"This is always my back..I have a tilted posterior (it's why I have abs but no butt) and spinal curvature from a bad car accident," wrote Rose.
"It's very important to know what an eating is, to know how to speak about it properly when you have such a platform such as a national newspaper," she added. "From the bottom of my heart I am sorry if those stories triggered anything in anyone. This is the problem with believing tabloids or any news without research…."
In the past, Rose has credited being a vegetarian for helping her maintain a healthy lifestyle.
https://www.foxnews.com/entertainment/ruby-rose-addresses-concern-over-her-weight-details-struggle-with-adult-acne