Rosie O'Donnell files for divorce from wife Michelle Rounds
By ,
Published May 02, 2016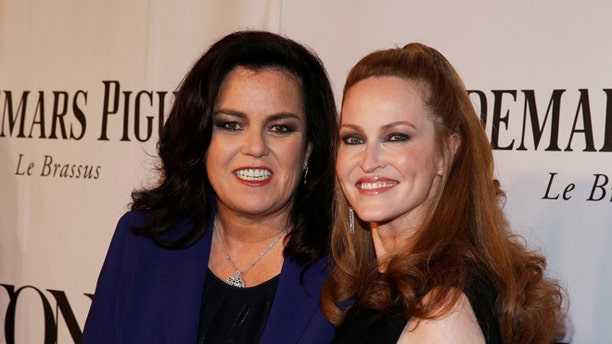 Rosie O'Donnell filed for divorce against her second wife Michelle Rounds in Manhattan Supreme Court Friday, just two weeks after quitting "The View."
O'Donnell initiated the uncontested proceeding against spouse Rounds, meaning she's not expecting a knock-down, drag-out split, according to The New York Post.
Earlier this month the newspaper reported that O'Donnell, who wed Rounds three years ago, had broken up with her and the two had been living apart for months.
They previously adopted a baby girl, ¬Dakota, together.
Sources tell the Post that O'Donnell and Rounds signed a prenup before their 2012 wedding, and the divorce negotiations have been straightforward under that agreement.
Click here to read more in The New York Post.
https://www.foxnews.com/entertainment/rosie-odonnell-files-for-divorce-from-wife-michelle-rounds