Rory Kennedy warns Trump to focus on NASA's findings on climate change 'before it's too late'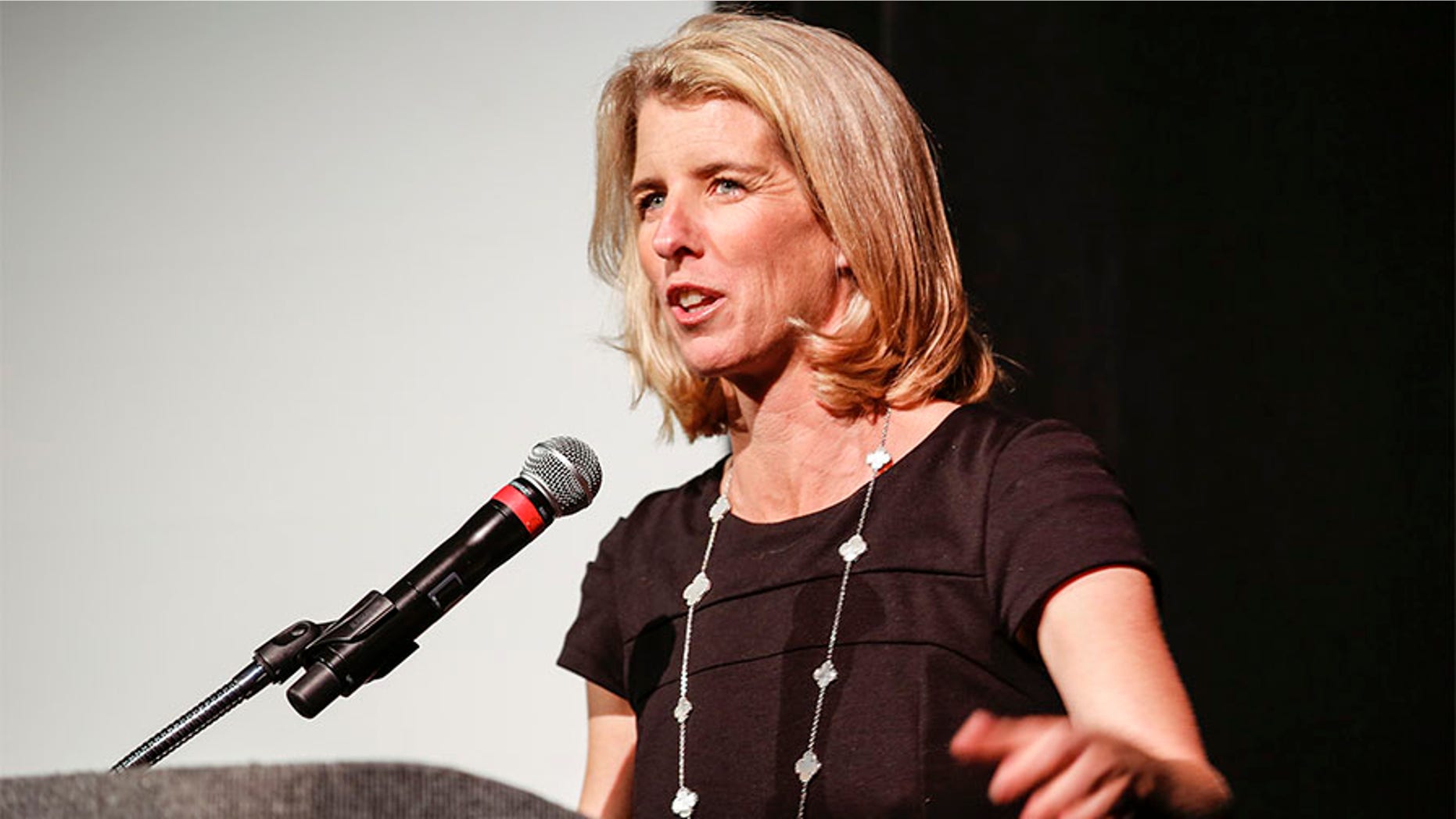 Rory Kennedy, the niece of late President John F. Kennedy, has a message for the current Commander-In-Chief.
The 49-year-old documentary filmmaker has recently launched a new film on NASA in time for its 60th anniversary, titled "Above and Beyond: NASA's Journey to Tomorrow," which explores the history of the government agency, as well as what the future can hold for planet Earth.
Kennedy told Fox News that after examining the ways NASA is determined to protect our planet now more than ever, she hopes President Trump will focus on the planetary crisis that is climate change — rather than dismissing it.
"I would pay attention to the information that they're giving us," she said. "I would heed those warnings. I would unite as a country and treat everybody as the extraordinary people who we are, us Americans, altogether. I would say to all Americans, that we are going to tackle this issue and we're going to work with NASA. We're going to pay attention to what they're telling us. We're going to change our policies to address some of these urgent needs.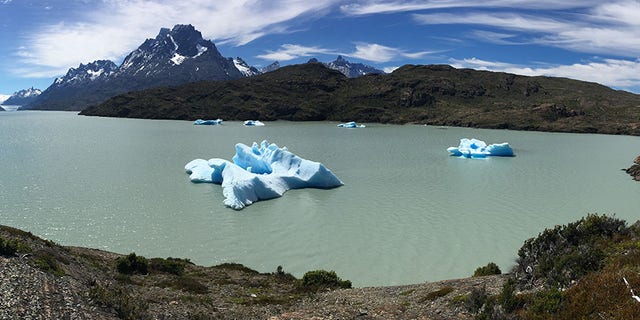 "We can do this because we've accomplished much more difficult things in the past and we can overcome this. We're going to do this together… Just like John F. Kennedy said, 'Let's do this not because it's easy. We're going to do this because it's hard.' It will take sacrifice, but we have an urgent issue here that we need to address. Let's all do it together."
The agency currently has 19 different satellites in place. From the vantage point of space, NASA scientists can trace changes in the Earth's environment, such as the melting of polar ice and the damage done to coral reefs.
"NASA has worked very hard over the last 50 or so years to help us understand the health of this planet, the climate of this planet and what humans are potentially doing to change this planet," she said. "… They help us understand the overall global temperatures of the Earth and how that has changed over many decades. …They generate analysis to help us understand not only what is happening to the planet right now, but what is going to happen to the planet. That information is foolproof. It's rock solid."
Kennedy's movie further examines how NASA has expanded over the years since her uncle made his famous 1962 speech at Rice University about heading to the moon. However, it also explores the changes impacting the Earth because of climate change. Kennedy said that the same scientists building the Hubble telescope are the same scientists who are insisting it's an urgent matter.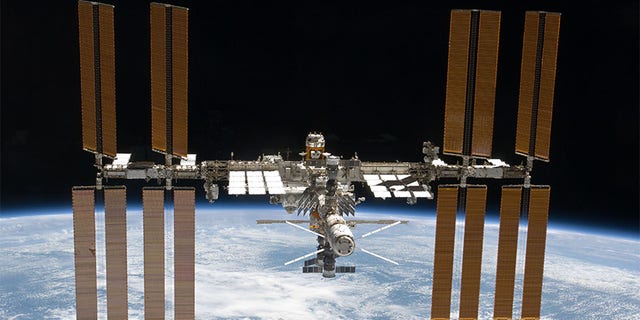 In a recent opinion piece published by the New York Times, Kennedy and co-author Mark Bailey pointed out NASA finds itself in "the odd position of monitoring a developing planetary crisis" without Trump's support.
"Fortunately, efforts by his administration to cut four missions under the agency's earth science program that monitor the planet were blocked by Congress this year," they shared.
A new United Nations report also warned that Earth is on track to face devastating consequences, including extreme drought, food shortages and floods, unless an "unprecedented" effort is made to reduce greenhouse gas emissions by 2030.
Kennedy isn't fazed by those who believe climate change isn't real.
"I think it's a very small number of people," she explained. "There's 97 percent of scientists that agree with this. It's very hard to get 97 percent of anybody to agree on anything. I have studied now the actual source material and understand exactly how they come up with this.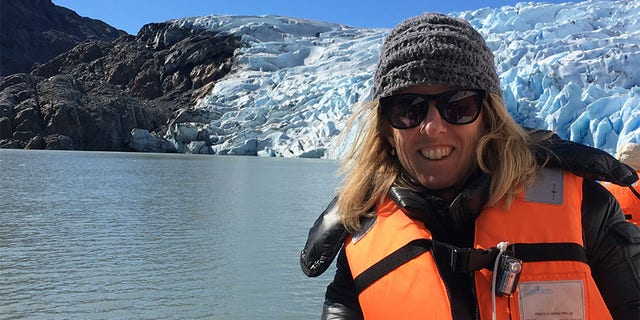 "These are NASA scientists. They are not Democrats or Republicans. They don't have a political agenda, political leaning. They are looking at the data. What they are telling me is that this is absolute. Listen, there are people who don't think we landed a person on the moon, so you're going to have people who question everything."
However, Kennedy's film isn't a tale of doom and gloom. While the movie does touch on some of NASA's failures, like the explosions of Challenger and Columbia, it also studied how her uncle challenged the space agency to land a man on the moon by the end of the 1960s.
"He had a vision of going to the moon because we as humans are naturally inclined to be curious, to want to tackle the next mountain and climb it to its peak," she said. "… There was obviously excitement in that vision he had, but also the leadership to call the nation together towards that lofty goal and Congress to support it financially.
"It was an exciting time in our country's history. To look back and see how unified we were with that great leadership that was really bringing in the best in all of us and unifying us as a country and as a people. How great is that?"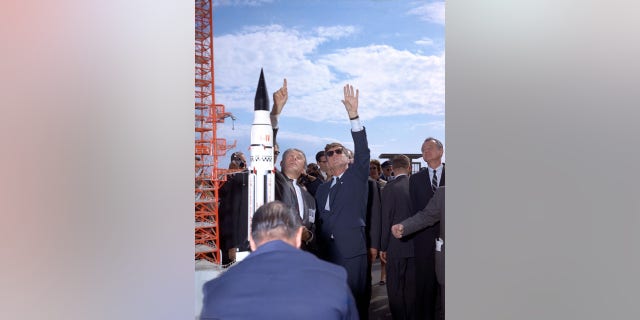 Back in 2016, Buzz Aldrin, the second man to land on the moon after mission commander Neil Armstrong, told Fox News he was "totally convinced" mankind should make its way to Mars. He even came up with a timeline to get humans there by 2035. However, Kennedy said our focus should be on Earth.
"I think there's a lot to be said for sending humans to Mars," she said. "I think that is a wonderfully aspirational goal. Personally, I feel that there's such an urgency right now about what's happening on our planet and why we're running out of time.
"These scientists should really be focusing their attention on what's happening on this planet. Both from the perspective of space, but also looking at what's happening here and trying to find really effective ways that we can address this issue, address this urgency and deepen our understanding of it. I personally think [that] should be the priority."
Still, Kennedy isn't ruling out the importance of further studying Mars.
"What we've learned through many missions going to Mars with the various rovers, including Curiosity, is… that there was water on Mars," she said. "That Mars was much like Earth three and a half billion years ago. Or helped us understand our Solar System… It's an endless list of exciting, revelatory undertakings."
Kennedy hopes NASA's message, and warning will inspire Americans to take action — including Trump.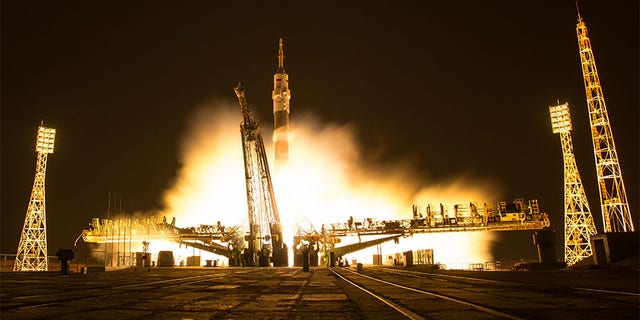 "I don't know if those scientists are Democrats or Republicans, I just know that they're scientists who are doing their work and are among the smartest people on our planet," she said. "What they're telling me… is that we're on a train wreck. It's not a question of if, it's a question of when. What they're telling us is that it's very soon. It's happening now.  So when you see… violent weather patterns happening, those are the result… of climate change. That's concerning to me and that's concerning to all of us.
"We really need to invest in the resources to protect ourselves. What they're telling us and what they're screaming out as loudly as they possibly can, is that we need to do this right now. Otherwise, we're going to lose the opportunity and it's going to be too late."
"Above and Beyond: NASA's Journey to Tomorrow" premieres Saturday on Discovery. The Associated Press contributed to this report.