Richard Gere reportedly expecting first child with new wife weeks before 70th birthday
By Morgan Evans, ,
Published August 08, 2018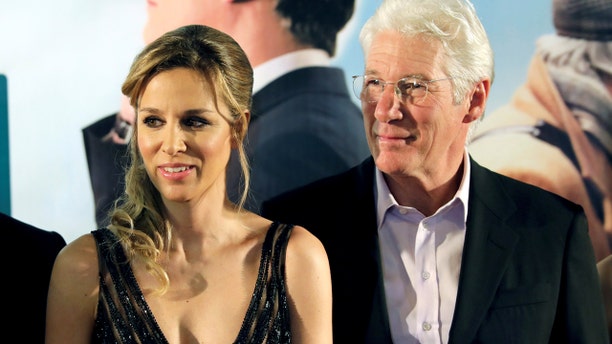 "Pretty Woman" star Richard Gere is reportedly set to become a dad once again with his new wife, Alejandra Silva, just weeks before his 70th birthday.
According to the Madrid-based daily paper ABC, the iconic actor is expecting a child with his 35-year-old wife.
A rep for Gere told Fox News the actor had no comment at this time.
The couple made headlines back in April, when they secretly married in a small civil ceremony after four years of dating, according to HOLA! A month later, the newlyweds celebrated the nuptials with family friends with a wedding party in New York.
According to People, Gere held the intimate party at his home Pound Ridge, N.Y. on Cinco de Mayo.
"They're so comfortable with each other, have fun together and are looking forward to their future together," a source told the outlet at the time of their marriage.
The daughter of a former vice president of soccer team Real Madrid and former publicist opened to HOLA! about her relationship with Gere in a 2016 interview and said, "I was a little lost, without light, and knowing him gave meaning to my life. It was feeling that someone was reaching out and showing me my true path."
Silva is Gere's third wife. He was first married to supermodel Cindy Crawford from 1991 to 1995 and then to actress Carey Lowell, with whom he has a son. Lowell and Gere married in 2002 and split in 2013, but their divorce wasn't finalized until 2016, according to People.
For Silva, Gere is her second husband. She was previously married to Govind Friedland, with whom she shares a 5-year-old son.
https://www.foxnews.com/entertainment/richard-gere-reportedly-expecting-first-child-with-new-wife-weeks-before-70th-birthday