Prince William says Kate Middleton looks like a Christmas tree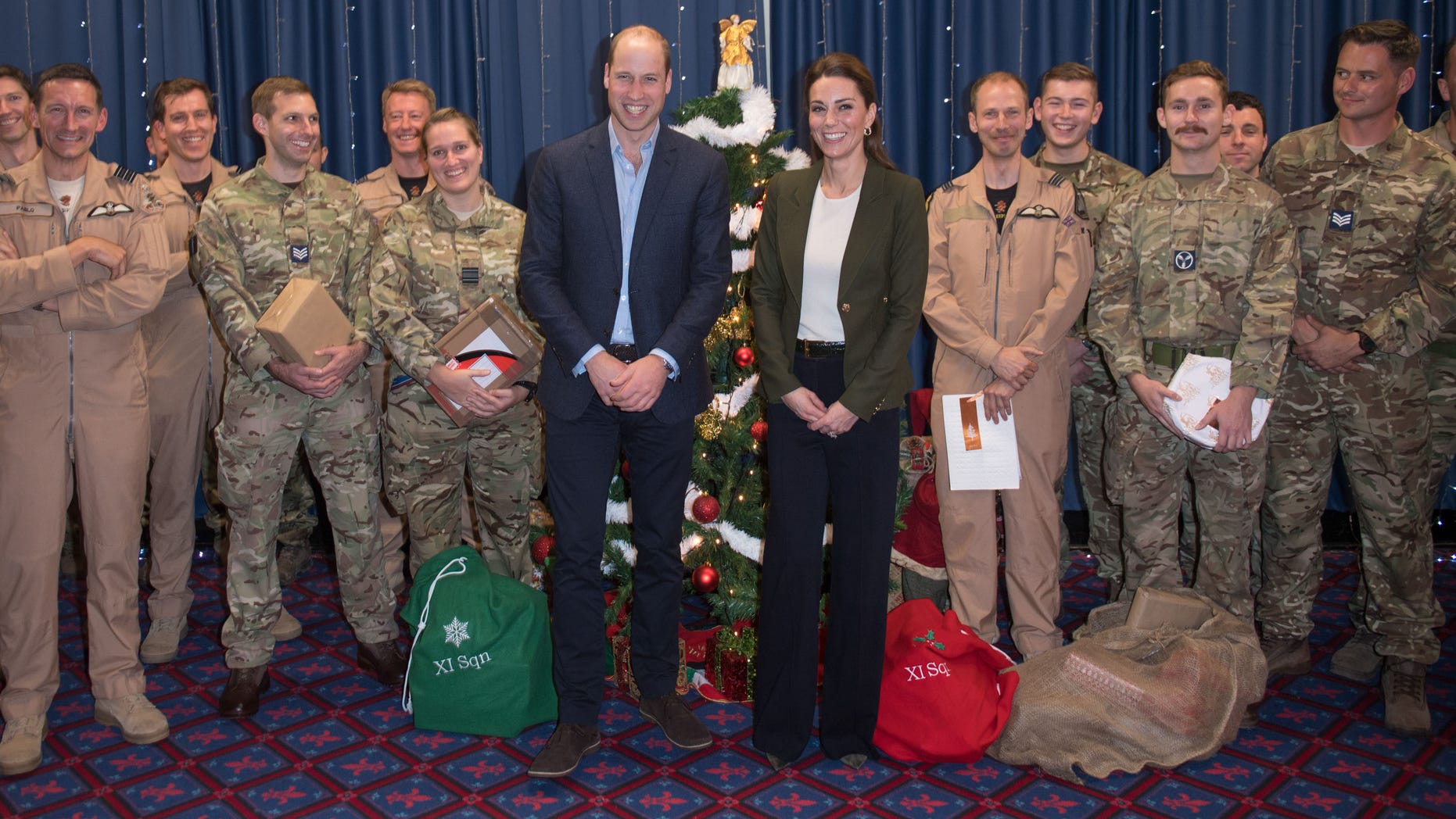 Prince William jokingly crowned wife Kate Middleton the Queen of Christmas.
William, 36, joked while visiting a Royal Air Force base in Akrotiri, Cyprus on Wednesday, according to the Daily Mail, "My wife's camouflaged against the tree ... Do you want me to move out of the photo?"
Middleton, 36, wore an $850 green blazer to the event over a cream blouse and $170 navy blue slacks.
The night before, the Duke and Duchess of Cambridge hosted a celebration for the families of servicemen and women who'd spend the holidays serving overseas.
The Daily Mail reports that the parents of three chatted with the families about their own tykes.
"I told George this morning we were going to see the pilots today," William recalled, "and he said 'If you see a helicopter can you take a picture?' "
Middleton also joked that Prince Louis, who just marked 7 months, had perfected his royal wave.
The Duchess also poked fun at William for being a "nightmare" about eating on their nice sofas at home.