'Pirates of the Caribbean' star Javier Bardem praises Johnny Depp's 'iconic' Jack Sparrow character
By Blanche Johnson, ,
Published June 01, 2017
Captain Jack Sparrow and the rest of the cast are back for the latest installment of the "Pirates of the Caribbean" franchise.
And star Javier Bardem thinks the Johnny Depp's Sparrow character has played a huge part in the success of the franchise.
Bardem, who plays Captain Salazar, told Fox News at the Los Angeles premiere of "Pirates of the Caribbean: Dead Men Tell No Tales" on Thursday that he believes "many things" have led to the film franchise's massive following.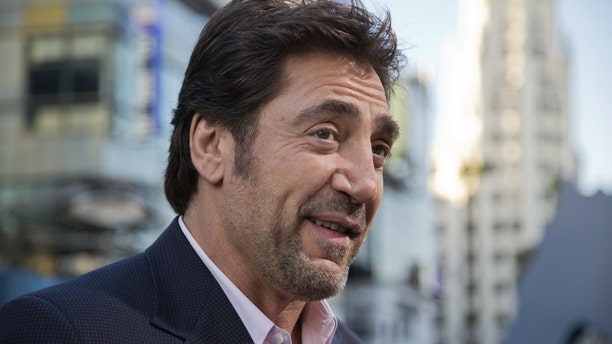 He added, "One of them is to have such an iconic character -- most importantly an iconic character like Jack Sparrow that Johnny Depp invented."
Bardem said of the new film simply, "It's fun."
Geoffrey Rush, who plays Captain Barbossa, said his character is reaching new heights with the latest installment.
"…In most of [the films] Jack Sparrow is always on the quest to get ownership of the Black Pearl back, and he somehow never manages to do that, and in this story he is really dropped his bundle. He has no friends; he has no boats, drinks heavily; he is sad. Whereas Captain Barbossa has become very wealthy with a sense of style, so I am pleased. I'm winning so far."
Earlier this week, digital hackers reportedly got their hands on a copy of Disney's film.
Deadline reported that the hackers demanded a handful of money or they would release the film.
According to The Hollywood Reporter, Disney is working with the FBI and will not pay the ransom.
The "Pirates of the Caribbean" series has earned Disney more than $3.72 billion worldwide since the release of its first film in 2003. The new film "Pirates of the Caribbean: Dead Men Tell No Tales" had a $230 million budget.
Depp, Orlando Bloom, Bardem, and Rush star in the film.
"Pirates of the Caribbean: Dead Men Tell No Tales" hits theaters May 26th.

https://www.foxnews.com/entertainment/pirates-of-the-caribbean-star-javier-bardem-praises-johnny-depps-iconic-jack-sparrow-character