Paul Simon and Edie Brickell had 'physical confrontations' in the past, police report states
By ,
Published April 20, 2016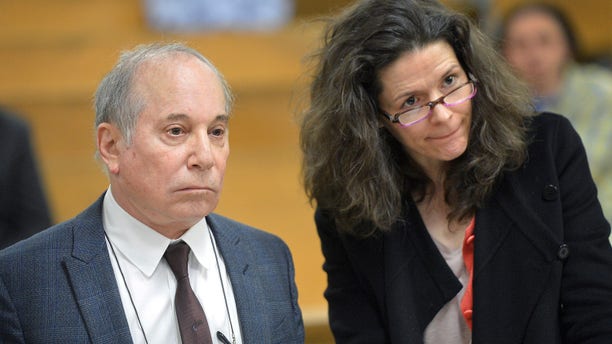 A police report shows Paul Simon made the 911 call that led to the weekend arrests of him and his wife, Edie Brickell, on disorderly conduct charges.
Two police reports, first obtained by the Hour of Norwalk, indicate that Brickell slapped Simon at their New Canaan, Connecticut, home on Saturday. The police reports state the couple could be heard arguing when police arrived.
Brickell told police she decided to "confront Simon on something which he'd done that broke her heart," but the report does not detail what she was referring to.
The reports indicate Simon suffered a superficial cut to his ear, and Brickell, who smelled of alcohol, had a bruise on her wrist.
She indicated to police that "there were other physical confrontations in the relationship" but she wouldn't go into detail. She also had a lump on her head the night of the arrests.
Sgt. Joseph Farenga wrote in his report, "No matter how much I asked Brickell if Simon had injured her more than what I saw on her wrist, she would not say that he did and there was no evidence to suggest the lump on her head was caused by Simon or that it occurred that night."
Brickell and Simon said in court Monday they didn't consider the other a threat, and no protective order was issued. They are due back in court on May 16.
A song by the pair "Like To Get To Know You" was posted Wednesday on Brickell's website.
The Associated Press contributed to this report. 
https://www.foxnews.com/entertainment/paul-simon-and-edie-brickell-had-physical-confrontations-in-the-past-police-report-states