Patricia Arquette describes 'weird' Oliver Stone encounter
By ,
Published October 13, 2017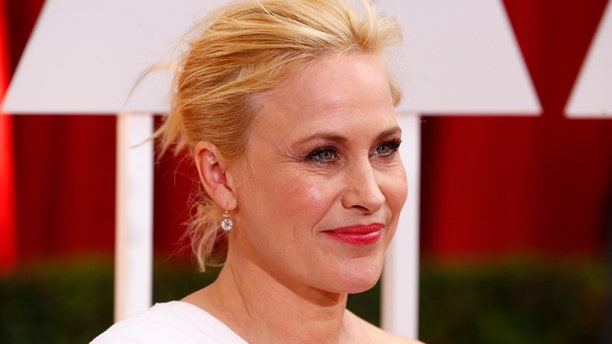 After a Playboy Playmate reportedly accused Oliver Stone of grabbing her breast, Patricia Arquette is speaking out, claiming the famed director made her feel uncomfortable.
Arquette took to Twitter on Friday to share her story about Stone.
"Years ago Oliver Stone wanted me to do a movie. We talked about the material which was very sexual. The meeting was professional," she wrote. "Then I received from him long stem jungle roses. It's not uncommon to receive flowers but something about them felt weird. I ignored it."
Arquette went on, "Then his assistant called to make sure it got them. I thanked them. He then invited me to a screening of ['Natural Born Killers'].
"Something felt weird so I asked my boyfriend to go with me. The room was packed. Oliver stopped me coming out of the bathroom… He said 'Why did you bring him?' I said 'Why is it a problem I brought him? It shouldn't be a problem. Think about THAT Oliver.'"
She concluded, "Anyway never heard about the movie again & didn't care to."
Arquette's story comes one day after Carrie Stevens, who was Playboy's Playmate of the Month in June 1997, said in an interview that the famed filmmaker once grabbed one of her breasts at a party.
She told the New York Daily News Stone walked up to her, "reached out and … honked it like a horn."
"He was really cocky, had this big grin on his face like he was going to get away with something," she told the paper. She was 22 at the time.

https://www.foxnews.com/entertainment/patricia-arquette-describes-weird-oliver-stone-encounter