'Outsiders' actress Tina Alexis Allen reveals childhood sex abuse, shocking family secret in memoir
By Stephanie Nolasco, ,
Published April 25, 2018
Tina Alexis Allen was tired of living in the shadows.
The actress of "Outsiders" fame recently published a tell-all memoir titled "Hiding Out: A Memoir of Drugs, Deception, and Double Lives." In it, the actress described being sexually abused by two of her brothers, having a sexual relationship with a female teacher and finding out her father was a closeted gay man when she came out to him as a lesbian.
She is hoping her book will encourage others to come forward and speak out against being abused.
Allen, the youngest of 13 children born to a conservative Catholic family in Maryland, told Fox News that growing up in her household wasn't always idyllic.
"I think initially just as a young girl, what I witnessed was, on the one hand, a very devout household in the sense that we would say the rosary every night after dinner and my parents went to daily mass," she said. "The flipside of that was my father was difficult.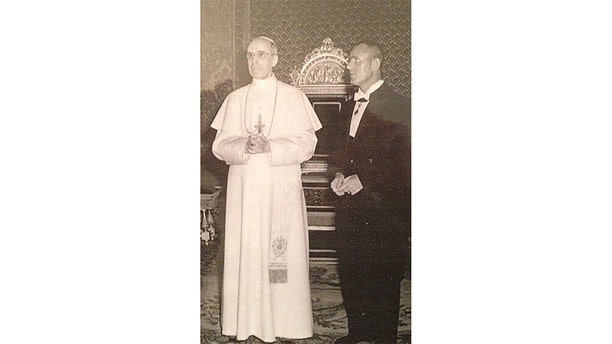 "And so I saw two sides of this coin… You just know it doesn't make sense. You know there's something wrong. And as a young girl, I thought very clearly that it doesn't add up for me. It was challenging in terms of my own faith."
Allen's father, who received a papal knighthood and preferred to be addressed as Sir John, ran a successful travel agency that specialized in religious tours to the Holy Land and the Vatican.
But behind closed doors, the British-born authoritarian allegedly drank heavily, cruelly taunted his wife over her weight and ruled his children with an iron fist.
"I can remember being as young as 8-9 and really standing up [for] my mother," recalled Allen. "Sort of getting in the middle of my father's verbal abuse of her. Shaming of her… I can remember fighting for her… I really stood up for her.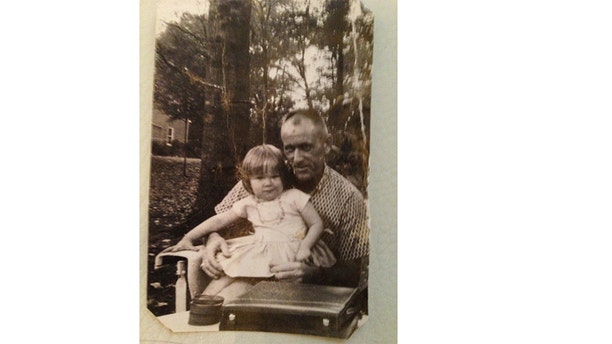 "I didn't really like him very much. It was difficult and I felt bad for my mother that she couldn't defend herself. She was in such a difficult relationship with him."
But life at home took a dark turn for Allen. She claimed to be molested by two of her older brothers at age 9.
"Clearly it was something that I knew wasn't right," she said. "It didn't feel right. I knew there was something wrong, very wrong about it. And at the same time, they were my brothers. So you had that complexity of family and loyalty and love and the sort of commitment of trying to keep things as sane as you can."
Allen insisted that being a star basketball player and staying active in sports saved her. It created a space where she could release the anger and frustration she endured. At the time, she just didn't know how to speak up without fear of retaliation.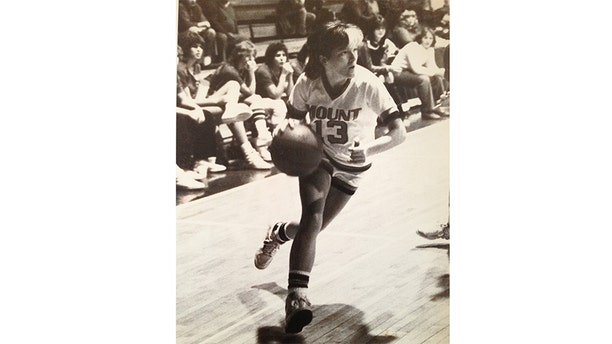 "My father was certainly a dominating figure in the house," she said. "He wasn't only mean at times to my mother. That went to all of us. And probably on some level, whether it was conscious or unconscious, I might have been thinking, 'What's going to happen to them?' And in a weird way, kids do oftentimes feel like it's their fault. They feel shame.
"[But] I don't know about the shame part for me. I think I was too young to even take that on. But somehow I thought maybe I'll be blamed. That it was my fault. That I did something wrong. I think, because there was so much fear and domination in the house, that it wasn't a safe place.
"...These were my big brothers. There was physical domination."
By age 11, the Catholic schoolgirl said she had a sexual relationship with a female teacher for three years.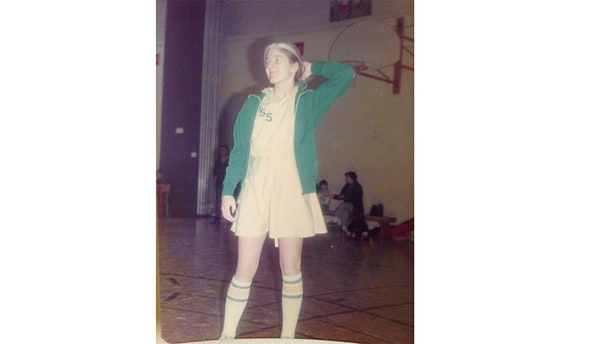 "Having already experienced what I did with my brothers, here was someone who was giving me attention," said Allen. "I was starving for the right kind of attention but fell into the arms and hands of somebody who had another motive.
"She took it further than she should have. It would have been great for that teacher to just mentor me, which is how it started. And obviously, it went further than that.
"It took me a long time to unravel that situation because of course, she always said she was helping me… There is a truth that actually in terms of school, she was helping me. But the price to pay for that was way too high and more than inappropriate."
At age 18, Allen had to keep another secret — she was gay. But Sir John, who ultimately learned of his youngest daughter's relationship with another woman over dinner, had a surprise of his own.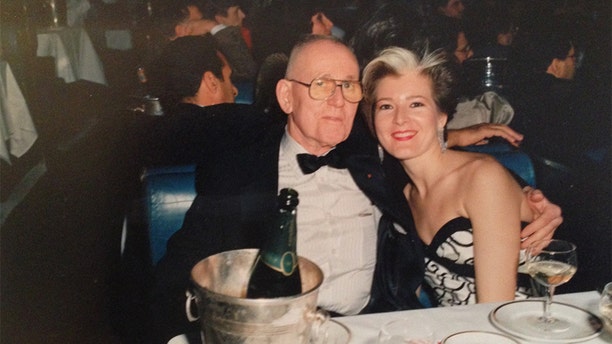 So was he, she claimed.
Allen insisted she was stunned by the unexpected revelation.
"I had no clue," she said. "It wasn't even one of those, 'Oh, now it makes sense.' Not at all. It was absolutely a shocker… He revealed to me he was living a double life as a gay man."
Looking back, Allen now believes the anger Sir John expressed to his family may have stemmed from the frustration he privately endured over his sexuality.
"My opinion is absolutely," she explained. "We have to take responsibility for who we are. In my dad's case, I think the church alone and culturally where we were at in the '50s and '60s, he wasn't going to live a life out loud.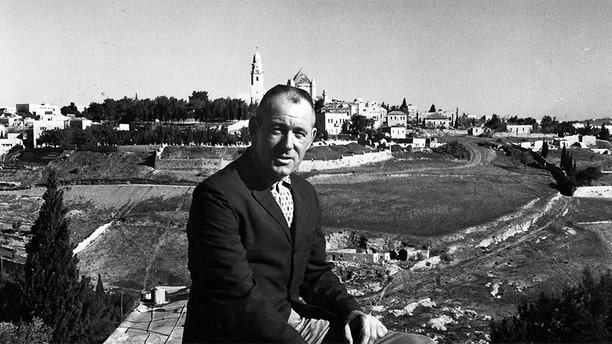 "I think when we don't live truthfully and authentically, it gets bottled up. He didn't have the tools to cope with that, plus he had 13 kids… So he wasn't living authentically.
"I'm sure he felt guilty, I'm sure he felt shame, I'm sure he felt conflicted about his faith… I'm sure between the drinking and everything else that was going on with his behavior, I believe it was an indirect relation to his lack of authenticity. His inability to live his life in a way he probably wished he could have."
Allen said her mother was "devastated" by the news. In 1985, they were separated for seven years, but Allen's parents ultimately reconciled after going to therapy.
And Allen got help of her own. By the time she became an adult, the star was determined to address her horrific past.
"I confronted my brothers first within my 20s," she explained. "I started un-peeling all of this mess sometime around my mid-20s… And of course, reporting [the teacher] to the police was really an act of speaking up and empowerment for myself and to make sure she wasn't teaching anymore, which I did confirm that was the case. So it gave me some peace of mind.
"But it was a really an act of me saying this is wrong for many reasons. I missed it when I was younger, but I'm an adult now and it's important for me to take a stand and speak out. That was very empowering, as well as to tell my brothers, to make it clear that despite their pain and their own issues, what they did was not OK."
Allen's mother died in 2000. Her dad later died in 2005 at age 83 from a stroke.
Allen described her current relationship with the family as "a mixed bag."
"There are definitely a few people in my family who would prefer this stuff remained a secret," she said. "I accept that. Obviously, my relationship with those people isn't close… As far as the rest of the family, I received an enormous amount of support.
"I have many siblings who support this idea of transparency… I feel like I am loved and supported by a majority of my family, even though I have taken a broad stance to bring all of this to light."
She also credited acting, a craft she began pursuing at age 30, for helping her cope with the past, as well as giving her hope for the future.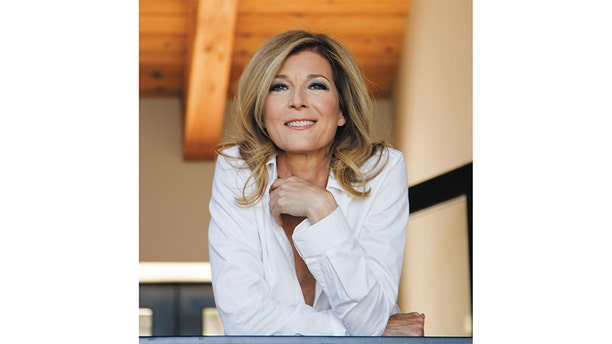 "I came a little late to the game, but I think it was perfect timing for my life and my journey," she said. "Acting has been an incredible gift for me. In the end, acting is about knowing yourself first… I think in order to play other people, you need to know yourself first and know what about you is like them and what about you is not like them.
"So in the process of healing and finding myself, I think that always went hand in hand with my acting. And it was an opportunity for self-expression and work with my own life story."
https://www.foxnews.com/entertainment/outsiders-actress-tina-alexis-allen-reveals-childhood-sex-abuse-shocking-family-secret-in-memoir