Netflix's 'Orange Is the New Black' to end in 2019 after season seven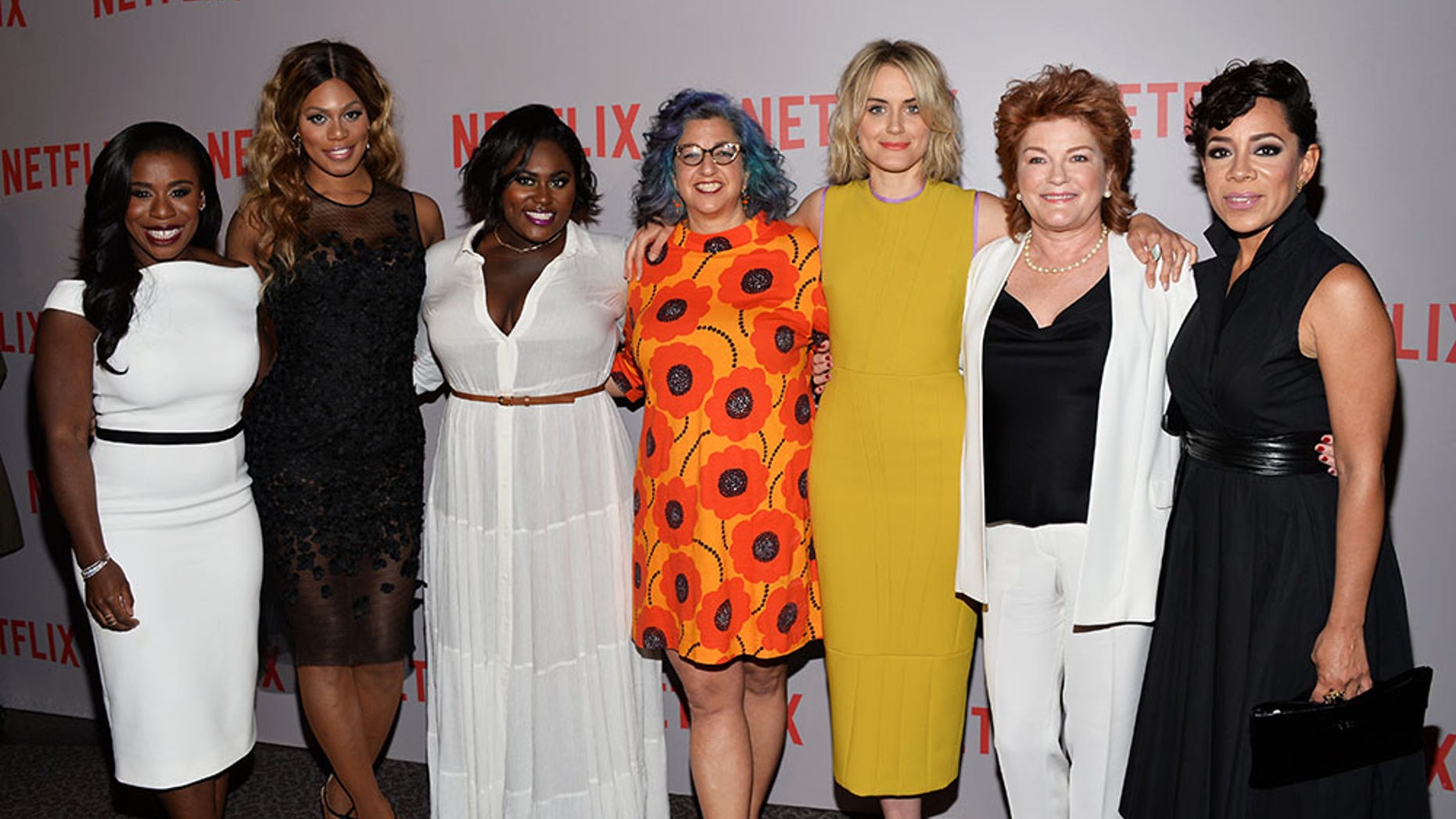 "Orange Is the New Black" is wrapping up.
Netflix has canceled the prison dramedy from Jenji Kohan, making the upcoming seventh season the series' swan song, the streaming service announced Wednesday.
In an emotional video posted on Twitter, "Orange Is the New Black" stars Taylor Schilling, Laura Prepon and Uzo Aduba, along with other cast members, reminisced about their seven-season run on the groundbreaking series.
"I am so grateful for the fun times, the knowledge, the friendships, the love, the family we have created together," Aduba, who won two Emmys for her portrayal of Suzanne "Crazy Eyes" Warren, said.
'Orange Is the New Black' Star Yael Stone Gives Birth to First Child
"But the one thing is, our relationships will continue after the show," Prepon, aka Alex Vause, assured, with Schilling, aka Piper Chapman, later thanking the fans for their loyalty throughout the years: "Thank you so much for all of your support."
"Season seven, you will not be disappointed," Aduba teased. "It is a season you will not forget. And we're going to give you everything and more that you could have ever wanted."
'Orange Is the New Black' Gag Reel: Watch the Hilarious Bloopers From Season 5 (Exclusive)
"Orange Is the New Black" ended on a bit of a cliffhanger at the end of its sixth season, with Piper released from Litchfield Penitentiary, after she and Alex had a prison wedding.
Taystee Jefferson (Danielle Brooks) was also found guilty of the murder of CO Piscatella and for starting the prison riot following the death of her friend, Poussey (Samira Wiley). With the final season official, the question remains.... will the inmates ever find #JusticeForPoussey?
EXCLUSIVE: Dascha Polanco Talks Impact of 'Orange Is the New Black': 'The First Step to Cause Change'
Debuting in 2013, "Orange Is the New Black" earned an Emmy nomination in 2014 for Outstanding Comedy Series and another in 2015 for Outstanding Drama Series, when it decided to switch genres.
In addition to two-time Emmy winner Aduba, Schilling, Kate Mulgrew, Laverne Cox, Natasha Lyonne and Pablo Schreiber earned Emmy nominations for their performances.
"Orange Is the New Black" returns in 2019 on Netflix.