NBC paying for Matt Lauer to take helicopter to work?
By ,
Published April 20, 2016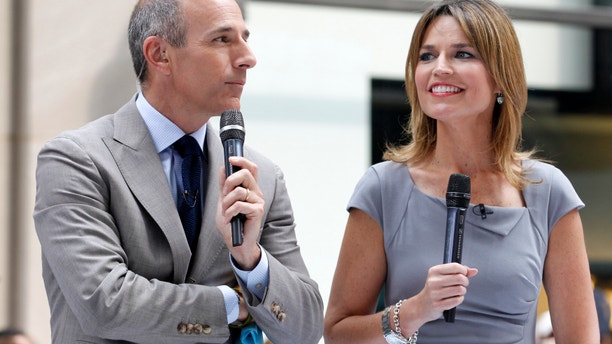 NBC is so determined to keep "Today" host Matt Lauer happy after its rocky patch with the show, it's agreed to foot the bill for helicopters to fly him to the Hamptons and back, The New York Post reports.
In June, Lauer extended his lucrative $20 million-a-year deal with NBC News to remain a "Today" co-host through 2016, following speculation that he would leave the show in the wake of the storm over the brutal departure of Ann Curry in 2012.
As part of the deal, NBC reportedly agreed to pay for Lauer to chopper out to the Hamptons, where he has a 40-acre horse farm in Water Mill and a nearby mansion, reportedly worth $15 million, in which he lives year-round with his wife, Annette Roque, and their children.
A source told The Post: "NBC News chiefs want to do everything to keep Matt happy. They believe 'Today' has turned a corner and he is the key to its continuing success. They agreed to pay for his helicopter flights to the Hamptons and back, so he can spend more time with his family."
WATCH: Four4Four: Inside the nude celeb hacking scandal
https://www.foxnews.com/entertainment/nbc-paying-for-matt-lauer-to-take-helicopter-to-work