MSNBC's Nicolle Wallace: 'There isn't a strain of racism on the left'
MSNBC host Nicolle Wallace claimed on Tuesday that only one side of the aisle has problems dealing with racism.
Last week, Rep. Steve King, R-Iowa, landed himself in hot water for racist remarks he made during an interview with the New York Times.
"White nationalist, white supremacist, Western civilization — how did that language become offensive? Why did I sit in classes teaching me about the merits of our history and our civilization?" King asked.
MSNBC's STEPHANIE RUHLE IMPLIES TRUMP IS BLACKMAILING LINDSEY GRAHAM
GOP leadership on Capitol Hill has stripped King from all House committees and the calls for him to resign from office continue to grow, most recently by his local paper, the Des Moines Register.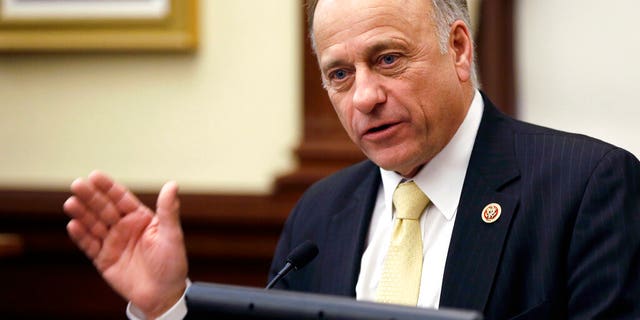 Wallace, who previously served under President George W. Bush and was a senior advisor on Sen. John McCain's 2008 presidential campaign, weighed in on King's controversial comments by taking aim at the entire party.
"Part of the problem is we think - this does not have a parallel on the left. It doesn't. There isn't. There isn't a strain of racism on the left. So I think that this gets brushed under the rug. People sort of tolerate - it's been normalized," Wallace told the panel. "Like you just said, they don't have anywhere else to go, so they attach to the Republican Party. The Republican Party doesn't have to let them. How — how do — how do Republicans sort of get back to doing something decent?"
"They would have to completely reinvent the party," former Obama official Matthew Miller responded.
Wallace's remarks come as the Democratic National Committee officially severed ties with the Women's March organization as scrutiny among its leadership has exposed anti-Semitism and ongoing ties with Nation of Islam founder Louis Farrakhan.
Women's March leader Tamika Mallory was recently pressed by The View's Meghan McCain over her previous praise for Farrakhan.