Miley Cyrus takes back apology for 2008 Vanity Fair portrait
By ,
Published April 30, 2018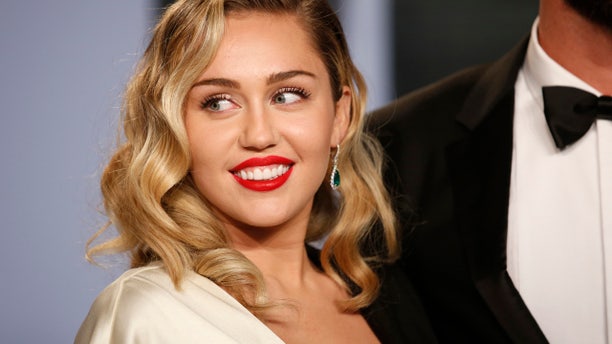 Miley Cyrus, the former "Hannah Montana" star, took back her apology for a photo in Vanity Fair in 2008 that some said was too suggestive for a 15-year-old.
Cyrus on Sunday took to Twitter and took a screenshot of The New York Post's cover at the time. She wrote, "IM NOT SORRY F*** YOU #10yearsago."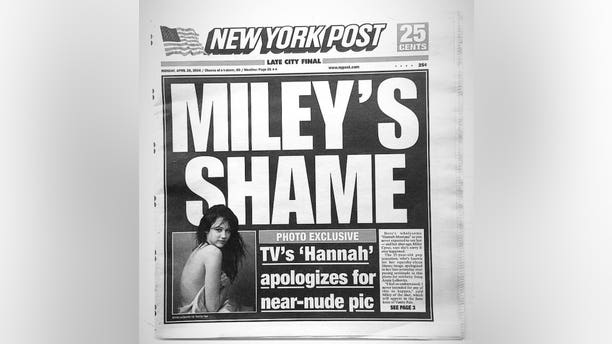 The photos were taken by Annie Leibovitz, a renowned celebrity photographer whose edgy, silver-toned portraits have included subjects such as Angelina Jolie, Scarlett Johansson and a naked, pregnant Demi Moore.
Cyrus, at the time, said in a statement that she "took part in a photo shoot that was supposed to be 'artistic' and now, seeing the photographs and reading the story, I feel so embarrassed."
The Cyrus apology led Leibovitz to say she was "sorry that my portrait of Miley has been misinterpreted."
"Miley and I looked at fashion photographs together and we discussed the picture in that context before we shot it. The photograph is a simple, classic portrait, shot with very little makeup, and I think it is very beautiful," she said.
The Disney Channel, which airs Cyrus' TV show "Hannah Montana," was also critical of Vanity Fair.
"Unfortunately, as the article suggests, a situation was created to deliberately manipulate a 15-year-old in order to sell magazines," a network statement said.
Vanity Fair defended the story and photo shoot in a statement of its own. "Miley's parents and/or minders were on the set all day," the magazine said. "Since the photo was taken digitally, they saw it on the shoot and everyone thought it was a beautiful and natural portrait of Miley."
The Associated Press contributed to this report
https://www.foxnews.com/entertainment/miley-cyrus-takes-back-apology-for-2008-vanity-fair-portrait