Meghan Markle's half-sister Samantha wants Duchess to be 'happy,' urges royal to include dad in her pregnancy
Meghan Markle's half-sister, Samantha Markle, reacted to the Duchess of Sussex's pregnancy announcement, saying "a baby changes everything" when it comes to past family drama.
Markle told The Sun on Tuesday she wants her sister "to be happy," but also urges her to include their father, Thomas Markle, in her pregnancy.
"It just makes everything that happened over the last year disappear. I want Meghan to be happy and calm and have peace. Everybody needs to be positive," Markle told The Sun. "I would hope that — for the sake of the baby, the family, the world and my dad — that leaving him out of the statement was not intentional."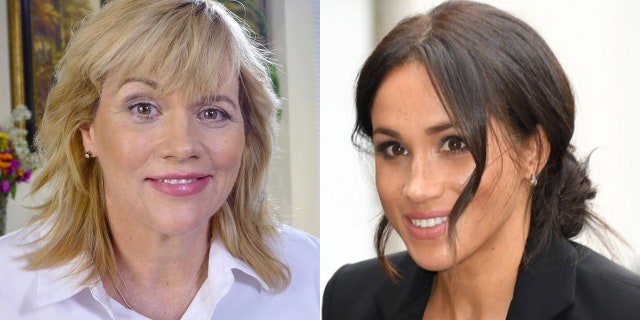 The royal family announced Monday the Duke and Duchess of Sussex will be welcoming their first child in spring 2019. The statement added that Meghan's mother, Doria Ragland, was "very happy" and looking forward to welcoming her first grandchild — but made no mention of Thomas Markle.
MEGHAN MARKLE'S MOM DORIA RAGLAND 'VERY HAPPY' ABOUT PREGNANCY NEWS
"I hope my dad is included at a proper time. If he is excluded, I won't be happy. It is in the best interest of the baby for my dad to be included," Samantha Markle said. "A baby changes everything and softens everyone. I would only hope that there would be some adjustment or some way of including him."
She added that it's time to "just work toward a positive joyous new life in the world."
Thomas and Samantha Markle have done several interviews slamming the royal family and the duchess for their actions since the May 19 wedding. Thomas Markle claimed the royal family shunned him after the staged paparazzi photo debacle just days before Meghan and Prince Harry's nuptials.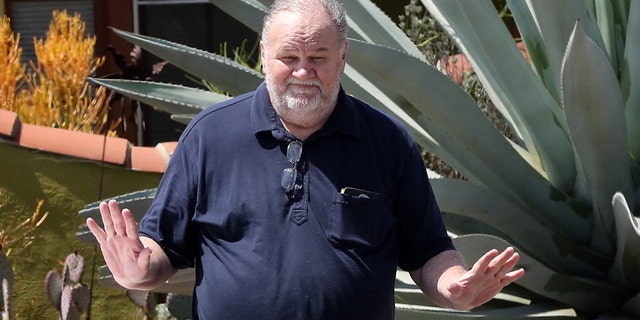 He also expressed fear he would never be able to meet Meghan's children.
Samantha Markle was spotted at Kensington Palace last week to deliver a letter. She later told DailyMailTV she penned a letter to her half-sister to extend "an olive branch."
MEGHAN MARKLE'S DAD SLAMS 'COLD' DAUGHTER FOR IGNORING HIM, FEARS HE WON'T MEET HIS FUTURE GRANDKIDS
"I wanted to express some sentiments and set some records straight. I can't give the details of that but I really wanted the world and really my sister and the British Royal family to know what happened and know the truth about a lot of things," she told DailyMailTV.