Meghan Markle's estranged half-brother demands relatives to be treated like Kate Middleton's family
By Stephanie Nolasco, ,
Published August 22, 2018
Meghan Markle's half-brother has resurfaced once again.
Thomas Markle Jr. told UK's Daily Mail Wednesday he's wondering why his side of the family can't be looked after like the Middletons, claiming Duchess of Cambridge Kate Middleton's uncle, Gary Goldsmith, has been welcomed into the fold despite four marriages and a conviction for domestic assault.
"They have [brought outsiders in] before in the past, like with the Middletons," said the 52-year-old. "I don't see why our family is any different."
Thomas Jr. claimed Markle's paternal side of the family has been frozen out since the American actress married Britain's Prince Harry in May. Their father, former Hollywood lighting director Thomas Markle, has since given several interviews about the "Suits" star without the 37-year-old's consent.
"Kensington Palace could have got involved a long time ago – as soon as they announced their engagement," said Thomas Jr. "They've dealt with this kind of stuff for a long time and why did they did [sic] it this way, that's the big question. Why? They could have looked after my dad and he would have been happy."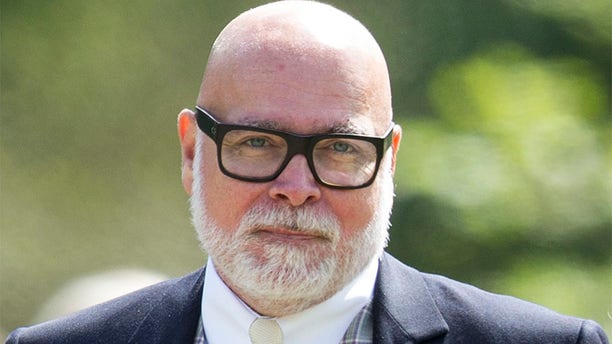 Thomas Jr. highlighted Middleton's uncle who has stirred headlines despite his niece being married to Prince William, who is second in line to the throne. Back in January, UK's Express reported the 52-year-old and his wife, 48-year-old Julie-Ann Brown, were giving their marriage another chance after he was charged with assault in 2017.
Goldsmith admitted hitting his wife and knocking her to the ground after a drunken argument which was allegedly over his drug use. Goldsmith was ordered to undergo rehab after a judge claimed he failed to show any remorse.
Goldsmith attended the weddings of both Kate Middleton and her sister Pippa. They were also bridesmaids at his first wedding in 1991.
"I think Uncle Gary and I would get along just fine," said Thomas Jr. "It would have been nice to get an invite to the wedding like he was. I don't need to be brought into all the events or whatever but it would have been nice to be brought into that."
Markle has been estranged from her siblings and has not spoken to her father since the day after the wedding. Markle's mother, 61-year-old Doria Ragland, was the only family member present when she tied the knot with Harry, 33.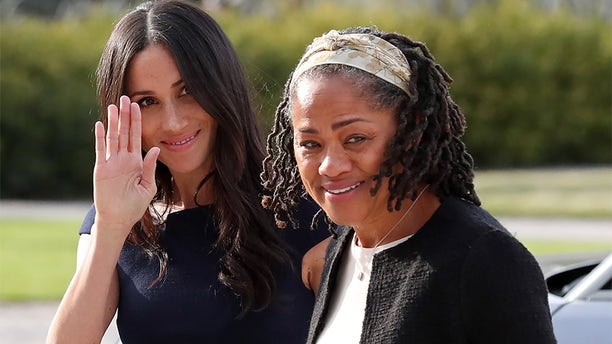 The Daily Mail pointed out that when Middleton married Harry's older brother Prince William in 2011, nearly all of her family was present, including Goldsmith.
Thomas Jr. said he's frustrated his famous sister couldn't have included the family into her new life as a royal.
"I think Meghan should have handled this differently," he said. "I think Meghan should have handled this from the beginning and I think it got ignored and swept under the carpet for so long, it's a shame where it's ended up, especially between her and my father."
Thomas Jr. claimed Markle and her father were extremely close during her childhood and he devoted "all of his spare time to her." However, their relationship allegedly became strained after she began shooting "Suits" in 2011.
"Before she went to 'Suits,' they were just in constant contact all the time and that's all he would ever talk about," claimed Thomas Jr. "He dedicated all his time to her. But when she couldn't give him the time he needed or wanted to spend time with her, he got upset about that.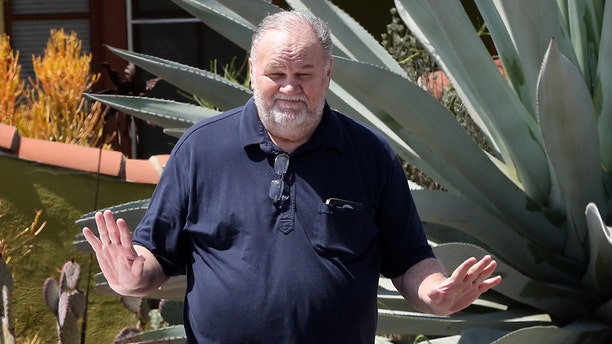 "She didn't need him like she needed him before — she was getting everything she wanted from being a star and being on that show. He would have to reach out to her and I think their relationship became a lot more distant then and that hurt his feelings."
Just days before Meghan walked down the aisle in front of millions to marry Harry, she announced her father wouldn't attend the royal wedding following his heart surgery.
"Sadly, my father will not be attending our wedding," she said in a statement released by Kensington Palace. "I have always cared for my father and hope he can be given the space he needs to focus on his health.
"I would like to thank everyone who has offered generous messages of support. Please know how much Harry and I look forward to sharing our special day with you on Saturday."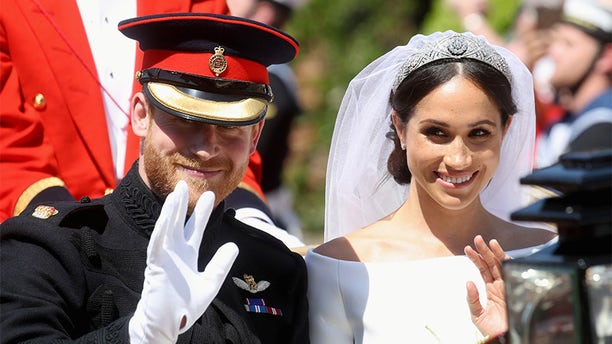 Kensington Palace then announced Meghan would be walked down the aisle by Prince Charles, Harry's father.
Markle's surgery followed days of press surrounding his health and speculation on whether or not he'd attend the royal wedding.
He also stirred headlines when it was revealed he staged paparazzi photos that showed him preparing for the big day.
Thomas Jr. said he was compelled to be by his father's side.
"When I found out about his health and his heart attack, that struck a nerve with me and I felt the urgency to get in contact with him," he explained. "He changes his number a lot and I didn't have his new number so I ended up going down there [to Mexico] to find him to make sure he was alright.
"He's had a rough life, the studios take a lot out of you and he didn't look like he was in as good a shape as before so it did worry me. I don't think he deserves that kind of treatment from her. I think she owes him emotionally as his daughter to support him the way he supported her.
"To see all this go on in the media, from their relationship being so close and so tight-knit all her life to come to this, like she doesn't want to deal with him for reasons I don't know. No father-daughter relationship should be like this. I feel for him because of how strong their relationship was and what it's become now. That's got to hurt anybody. It's not the Meghan I remember. The Meg I remember was very caring and she cared about everybody — that was important to her."
Thomas Jr. also said Markle has changed dramatically since she found success in Hollywood — long before she and Harry announced their engagement in November.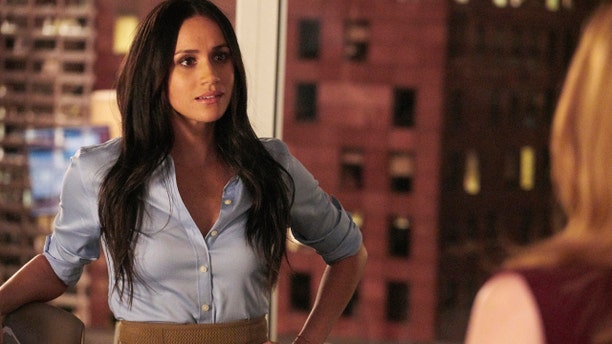 "Since Hollywood and being on that show — being a celebrity has changed her," he said. "Maybe she feels she is above everybody, maybe even more now. But if she wasn't with Prince Harry right now — even if she was still on 'Suits' right now — she would have stopped what she was doing to go and visit him and make sure he's OK… But for now, I think just to be recognized as her family would be nice."
Just days before the high-profile nuptials, Thomas Jr. shared a handwritten letter to In Touch warning Harry that it's "not too late" to stop the wedding. He then took back what he said and gushed about Markle, saying she would be the "perfect modern princess."
https://www.foxnews.com/entertainment/meghan-markles-estranged-half-brother-demands-relatives-to-be-treated-like-kate-middletons-family