Meghan Markle wears blazer by Serena Williams' fashion line that then sells out online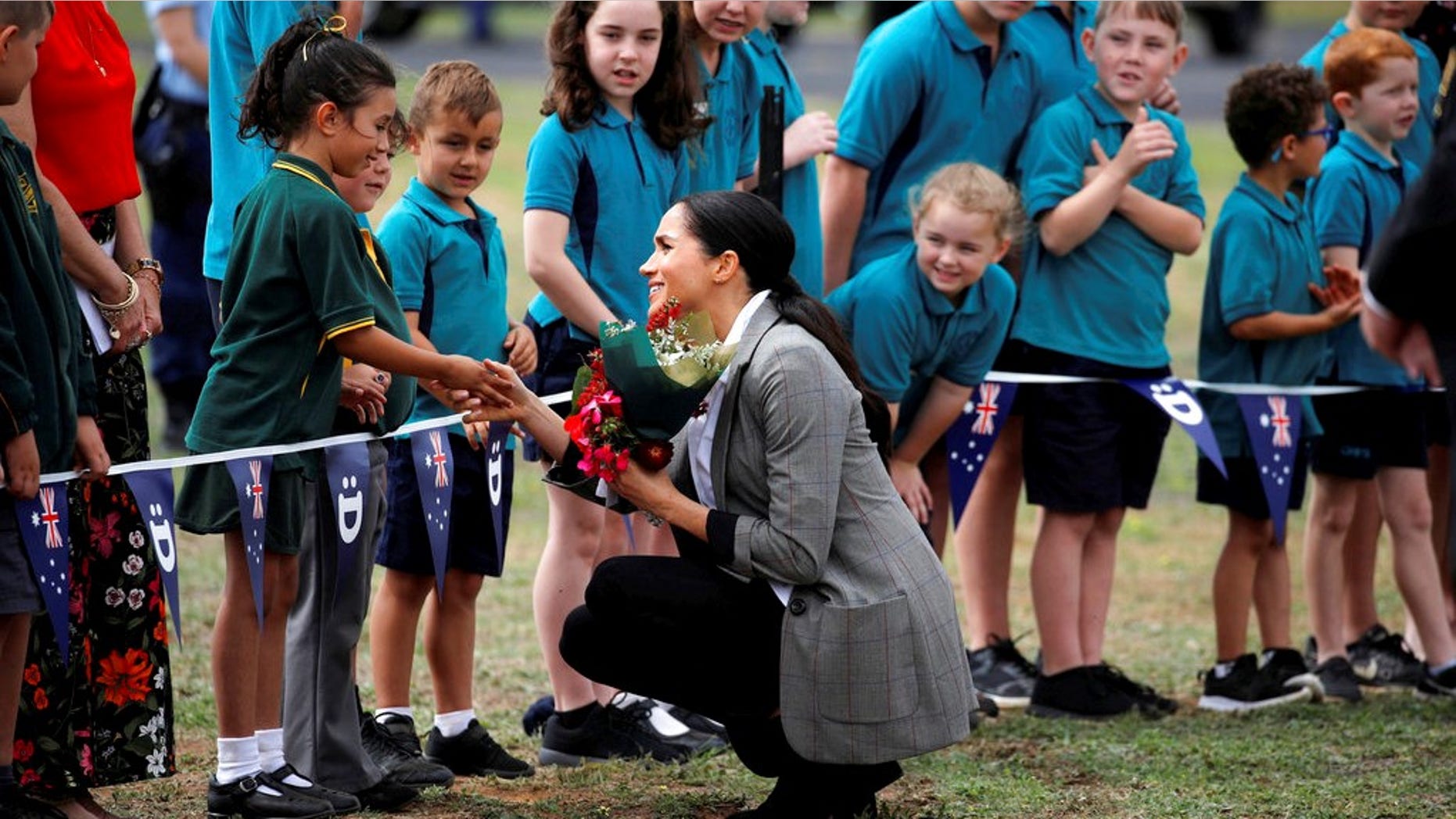 Meghan Markle supported her friend Serena Williams by wearing a blazer from the tennis star's clothing line — and it's already sold out online.
Duchess Meghan, 37, sported the oversized "boss blazer" on Wednesday while attending events in Dubbo, Australia for the second day of the royal tour. She paired the plaid blazer with a white button-down shirt and black jeans.
Williams took notice of Meghan's outfit and posted an image of the duchess while also promoting her fashion collection.
"The face you make when you and Meghan have matching @serena blazers #BeSeenBeHeard Link in bio to shop the collection!" Williams captioned the post.
A photo of Meghan was also featured on Williams' website along with the words: "A trail blazer in the Serena Boss Blazer."
SERENA WILLIAMS ON MEGHAN MARKLE FRIENDSHIP: 'WE REALLY ARE RELYING ON EACH OTHER A LOT'
The promotion seemed to work, with the blazer, priced at $145, was sold out shortly after the post.
Williams launched Serena, her first independent clothing line, in May that's "inspired by femininity and strength."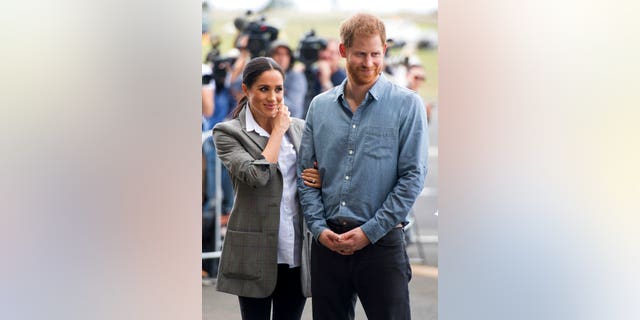 "My designs are inspired by strong, sexy, sophisticated, sassy, sure, smart, stylish, silly, and spontaneous women who are living their best lives, or making it up as they go—kinda like me," the athlete wrote on her website.
The collection includes several clothing items dubbed "royal," possibly inspired by her friendship with Meghan. The duo first met during the 2010 Super Bowl and have remained friends ever since, with Williams attending the royal wedding in May with her husband Alexis Ohanian.