Meghan Markle: 'Suits' ratings continue downward trend without Duchess of Sussex
By Brian Flood, ,
Published August 09, 2018
USA Network's "Suits" has continued its downward trend in the ratings department without former star Meghan Markle, who traded in her role as Rachel Zane for a new title, the Duchess of Sussex.
Markle exchanged vows with Prince Harry at a lavish Windsor Castle wedding back in May and gave up her acting career for a life of royalty. Post-Markle "Suits" is averaging 1.2 million viewers per show through three episodes of its eighth season.
The show was trending in the wrong direction prior to Markle's exit, as its fifth season averaged 2 million viewers per episode but the number fell to 1.59 million for Season 6. It fell again in Season 7, averaging 1.3 million despite fans being well aware that it was Markle's farewell. Now, it's down even more.
The American-actress-turned-royal isn't the only star missing from "Suits" this season, as Patrick J. Adams – who played lead character Mike Ross – also exited the show earlier this year when the on-screen love interests played by the duo got married and moved from New York to Seattle.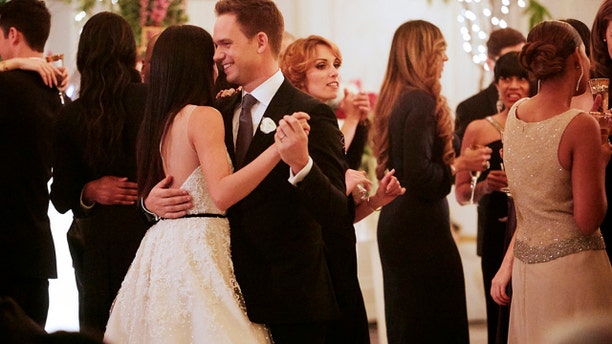 "Suits" is also losing viewers among the key demo of adults age 18-49 with significant drops in each of the last four seasons. The current season is averaging 317,000 demo viewers after Season 7 averaged 432,000, Season 6 averaged 535,000 and the show averaged 720,000 demo viewers per episode during its fifth season.
Markle broke the news that she would be "transitioning" out of her acting career, revealing she would not be returning for the eighth season of "Suits," back in 2017 during the time of her engagement.
Actress Katherine Heigl, of "Grey's Anatomy" fame, replaced Markle as a female lead on the show.
Markle had appeared in 108 episodes, dating back to the series premiere in 2011, before giving up acting. She recently declined her invitation to the 2018 Emmy Awards in Los Angeles, according to The Sun.
Experts previously told Fox News it is expected that Markle will follow in the footsteps of late Hollywood icon Grace Kelly, who had a successful acting career but gave it up to become the Princess of Monaco when she married Prince Rainier in 1956.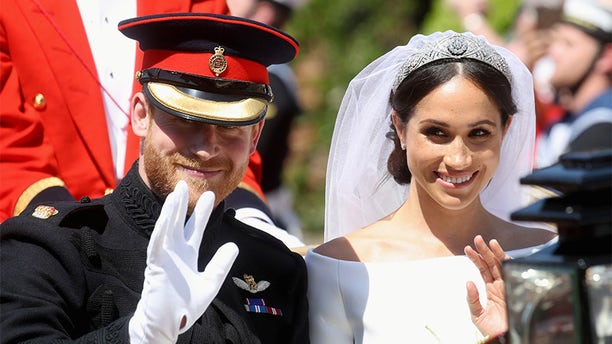 Grant Harrold, an etiquette expert who served as a butler to members of the royal family – including Harry and his older brother William – told Fox News Markle will be too busy with her duties as a royal to pursue her acting career.
"Royal duties do take up a lot of time with royals working for weeks at a time with very little time off especially with overseas tours," he said.
Markle's acting career also included roles in "CSI: NY," "90210," "Castle" and the film "Horrible Bosses," among a variety of other projects.
Fox News' Morgan M. Evans contributed to this report.
https://www.foxnews.com/entertainment/meghan-markle-suits-ratings-continue-downward-trend-without-duchess-of-sussex