Linda Hogan Slams Hulk Hogan's New Book As Being Full of Sensationalist Lies
By Hollie McKay, ,
Published April 11, 2016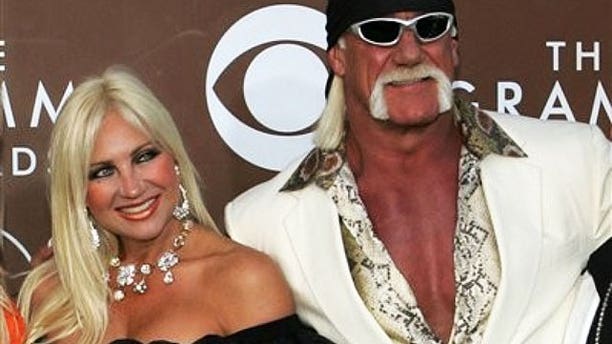 Just when Linda Bollea thought things were finally and officially over between her and ex-hubby Hulk Hogan, the former pro-wrestler released a new book "My Life Outside the Rings," which has his former flame outraged after his reference to her as an "abusive alcoholic."
"As far as what he has said about Linda, it's not accurate about her being involved with heavy alcohol and being abusive, and trying to hit Nick with a wine bottle? Absolutely false," Bollea's attorney Ray Rafool told Tarts. "It's disappointing and it is irritating. we disagree and wish he would have stuck to the facts instead of sensationalism to sell his book. It does reheat a lot of stuff, but it makes her feel all the more happy that she's divorced and away from him. He's Jennifer's problem now."
In the book Hulk also opened up about the suicidal thoughts he experienced for a few days while drinking and handling a gun that he had kept in the closet.
"You can now understand the fear that Linda had when she was going through the divorce because she knows his personality, heard these rumors, knew what he was doing, and that's the reason why she was so concerned. We're thankful that at this point, he has straightened his life out," Rafool said.
A rep for Hulk told Tarts that he "stands by what is written in the book."
At this stage, Bollea doesn't intend to file a suit against her ex over his claims, however the two are still entwined in a bitter legal battle. On Thursday, Hulk filed a motion against Linda for enforcement, stemming from when she took legal action when the settlement agreement was not met but according to her attorney, they will most certainly be filing another motion over his continued failures.
And despite murmurs that their 21-year-old daughter Brooke Hogan does not even speak to her mother as a result of the messy divorce (and the fact Linda is now in a serious relationship with one of her high school acquaintances), things between the two are now apparently sweeter then sweet.
"They're very good. Brooke has been spending a lot of time with Linda in California. It's been a great revolution that they are back together, mother and daughter, very close, and in fact, she talked to Brooke today at least once or twice," Rafool added. "They're back the way it was. It's one nice thing about the divorce being over, the kids don't have to feel they're in the middle anymore."
https://www.foxnews.com/entertainment/linda-hogan-slams-hulk-hogans-new-book-as-being-full-of-sensationalist-lies