Lili Reinhart apologizes for 'racially insensitive' Halloween tweet
By ,
Published October 23, 2017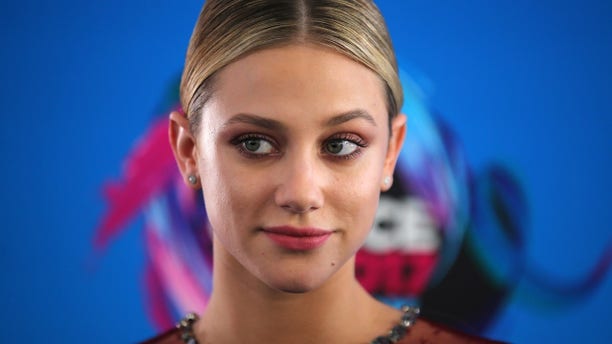 Lili Reinhart apologized on Sunday after she was accused of being racially insensitive for tweeting out a Halloween costume idea that showed a woman in a black bodysuit and black paint covering her skin.
The 21-year-old actress sent out the tweet with the caption: "Found my Halloween costume!! Inspired by the color of my soul." The photo attached showed a "demon" girl growling with her face and hands painted black.
Reinhart deleted the tweet, but screenshots of it were reposted on social media, causing outrage among her fans who accused her of promoting blackface. Celebrity gossip blogger Perez Hilton also tweeted out a photo of Reinhart's tweet saying, "For those curious. She was joking about doing blackface for Halloween."
The actress later issued an apology on Saturday recognizing that her Halloween costume tweet could be "interpreted as being insensitive."
"I did not mean for my tweet to come off that way. I can see how it was interpreted as being insensitive, completely. I saw the pic on a Halloween Instagram and didn't think it would be interpreted as being racially insensitive," she wrote on Twitter.
She followed it up with another tweet: "I apologize. Never meant any harm. I can see how it could've been misinterpreted."
Several celebrities have been accused of blackface for their Halloween costumes in the past. Julianne Hough received backlash for wearing dark makeup over her pale skin while portraying Uzo Aduba's character from "Orange Is the New Black." Colton Haynes was accused dressed up as Kanye West in 2011 and Gandhi in 2012. He apologized a year later.
https://www.foxnews.com/entertainment/lili-reinhart-apologizes-for-racially-insensitive-halloween-tweet