Lachlan Murdoch tells FOX Corporation staff, 'We are bold, risk-taking, gritty underdogs'
By Brian Flood
Published March 21, 2019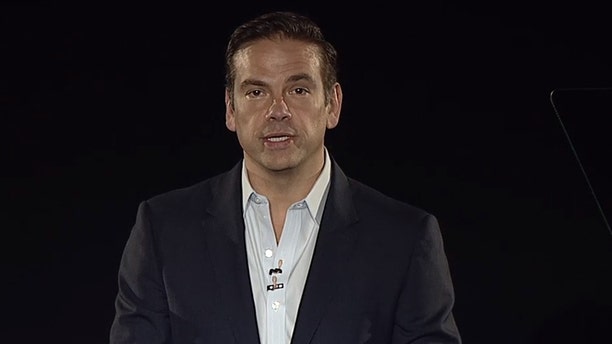 FOX CEO and chairman Lachlan Murdoch addressed staffers Thursday during an All Hands meeting to introduce the newly created FOX Corporation and stressed the "ownership mentality" he hopes employees will embrace.
Murdoch explained that he wants to create "a media company with all the resources of the strongest brands," but with the people and the mentality of a startup.
FOX NEWS' PRIMETIME OUTDRAWS MSNBC, CNN DESPITE HIGHLY PUBLICIZED TOWN HALLS
"Over 25 years ago, Fox made a bet to acquire NFL rights that transformed the company. It was then that legendary coach John Madden said of the deal, 'Somewhere in everyone's life … you ought to be with a startup. If you're with a startup that's well funded, it's going to be fun. Because you start off with a clean piece of paper,'" Murdoch said. "Coach Madden, of course, was right."
The Walt Disney Company's acquisition of 21st Century Fox became official earlier this week, leaving Fox Sports, Fox News, Fox Television Stations and Fox Broadcasting as a stand alone company with Murdoch at the helm.
Murdoch spoke from the Zanuck Theater in Los Angeles as employees gathered across the country to watch his remarks on a live webcast. The event started with a slickly produced video featuring several of FOX Corporation's most popular assets, such as its NFL broadcasters, Fox News anchors and Fox Television Station personalities.
Murdoch noted that FOX Corp. would be a "different kind of startup" because it already has a number of high-profile assets, then told staffers that everyone would join forces with the common goal of creating a company that it would be easy to be proud of.
FOX CORPORATION BECOMES STAND-ALONE COMPANY AS DISNEY DEAL SET TO CLOSE
"FOX must be known for its entrepreneurial spirit, its lack of bureaucracy, its collegial approach, and an ownership mentality."
"FOX must be known for its entrepreneurial spirit, its lack of bureaucracy, its collegial approach, and an ownership mentality," Murdoch said before announcing that every employee would be granted shares in the company.
Murdoch then thanked his father, founder Rupert Murdoch, who "imbued this company with an aversion to complacency, a sense of curiosity about the world, and a desire to be a catalyst for change."
Murdoch said the company will continue to be bold, take creative risks, nurture high-quality content and deliver shared experiences that stand the test of time.
"We are bold, risk-taking, gritty underdogs ready to challenge others in a rapidly evolving industry."
"We'll do all of this while implementing a growth strategy that will keep us ahead of the curve, and our competitors," he said before touting many of the company's achievements.
"Together we make an amazing team. We are bold, risk-taking, gritty underdogs ready to challenge others in a rapidly evolving industry. We have the experience and the expertise to expand and explore unchartered territories," Murdoch said. "It's going to be a great adventure."
https://www.foxnews.com/entertainment/lachlan-murdoch-addresses-fox-corporation-staff-we-are-bold-risk-taking-gritty-underdogs