Kendall Jenner bares (almost) all for hot new lingerie campaign
By ,
Published November 14, 2016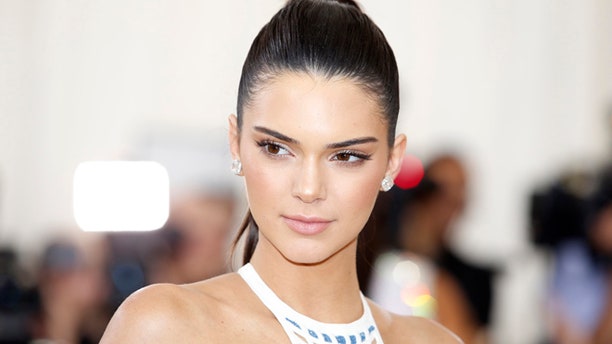 Talk about some smokin' selfies.
Kendall Jenner is starring in La Perla's Spring 2017 lingerie campaign, which comes with a feminist twist -- liberating women from the need to suffer in the name of beauty.
RELATED: Kendall Jenner Stars in La Perla's New Feminist Lingerie Campaign -- See the Pics!
In a new photo and video posted to the luxe lingerie company's Instagram account, the 21-year-old model can be seen strutting up a storm, selfies and all, in a stunning black lingerie set that aptly shows off her trim physique.
"Selfie time with @kendalljenner! #LaPerlaSS17 #LaPerlaLiberation," the caption reads.
The accompanying clip depicts Jenner getting photo-shoot ready in a variety of looks, including a crimson lace sheath, alongside the caption: "Backstage action with @kendalljenner on the set of the new #LaPerlaSS17 advertising campaign. #LaPerlaLiberation."
This isn't the first time the sexy Keeping Up With the Kardashians star left little to the imagination on social media. Jenner recently came up with a creative way to get around Instagram's no-nipple policy -- with strategically placed pizza emojis.
RELATED: Kendall Jenner Shares NSFW Photo, Finds Cheeky Way to Get Around Instagram's Nipple Policy
https://www.foxnews.com/entertainment/kendall-jenner-bares-almost-all-for-hot-new-lingerie-campaign