Kelly Clarkson reveals secret to her extreme weight loss doesn't involve exercise
By Madeline Farber, ,
Published June 08, 2018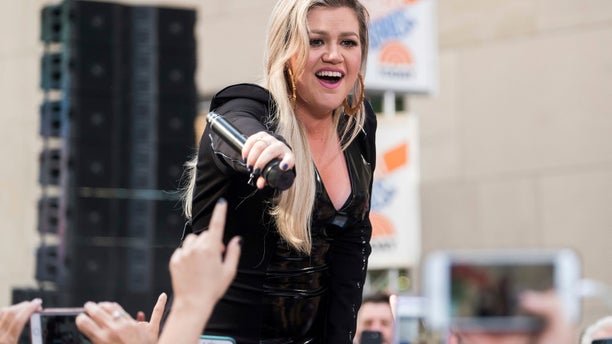 "The Voice" judge Kelly Clarkson, who recently dropped 37 pounds, says exercising didn't contribute to her weight loss.
Instead, the 36-year-old star ‒ who has battled with her weight due to a thyroid condition, according to People ‒ said it was a book that turned her life around.
"I literally read this book, and I did it for this autoimmune disease that I had and I had a thyroid issue, and now all my levels are back up. I'm not on medicine anymore because of this book," Clarkson recently told Extra.
KELLY CLARKSON FAT-SHAMED BY WENDY WILLIAMS
The singer is referring to "The Plant Paradox" by Steven R. Gundry, according to Extra.
"It's basically about how we cook our food, non-GMO, no pesticides, eating really organic," she added.
KELLY CLARKSON FIRES BACK AT OPENLY GAY 'VOICE' CONTESTANT WHO ACCUSED HER OF BEING 'SMALL-MINDED'
Clarkson said her exercise routine hasn't changed.
"I'm not working out! I think people think I'm working out and I'm like, 'Don't think I'm going to come play some sport!'" she told Extra.
https://www.foxnews.com/entertainment/kelly-clarkson-reveals-secret-to-her-extreme-weight-loss-doesnt-involve-exercise