Carrie Underwood, Thomas Rhett named co-winners for Entertainer of the Year at 2020 ACMs: 'We have a tie'
'2020 man,' Underwood said as she accepted the accolade
The 55th annual Academy of Country Music Awards (ACMs) aired Wednesday night from Nashville, Tenn. -- and in a surprising twist, two nominees won the top award for the entertainer of the year category.
"We have a tie. This has got to be the first in ACM history," host Keith Urban said before announcing the award.
Thomas Rhett was the first person announced to win the accolade. Rhett thanked the Lord, his wife and his family along with his fans. Urban then took the stage once again to announce the second award, which was given to Carrie Underwood.
ACM AWARDS 2020: COMPLETE WINNERS LIST
"2020 man," Underwood said before accepting the award. "I am more than happy to share this with Thomas Rhett," she added.
Underwood's win is her third total in that category and Rhett's first win. Coincidentally, a woman hasn't won that award since 2011 when Taylor Swift last won it.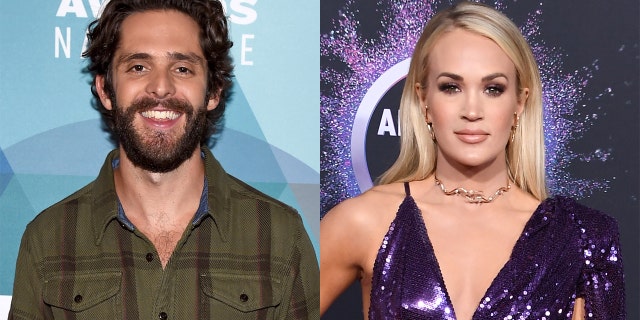 Earlier in the evening, Underwood and Rhett joined their fellow nominees for the entertainer of the year category, with a slew of performances, singing to empty seats from music venues around the city to kick off the show.
Luke Bryan opened one of country music's biggest nights by singing his song, "Rain Is a Good Thing," before throwing it to Eric Church then to Luke Combs before Rhett took over. Underwood closed out the opening act by belting out "Before He Cheats."
Following the performances, Urban took the stage, taking a moment to talk about 2020 and how it's been an "unpredictable and unsettling year for everyone."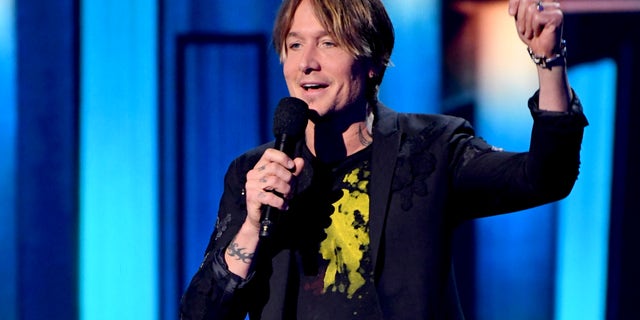 After noting wildfires on the West Coast, hurricanes in the South, Urban said the country is battling two pandemics: COVID-19 and social injustice.
"Far too many lives have been lost to both," he said. "But the examples set by essential workers, our first responders, along with the voices crying out for equality in all walks of life, have echoed around the world and right here in our country community."
CARRIE UNDERWOOD PERFORMS MEDLEY OF SONGS FROM COUNTRY'S ICONIC WOMEN AT 2020 ACM AWARDS
"Country music is many things to many people, but at its center, at its core, at its heart, I believe it's about community," he continued. "The songs, the stories, and the artists telling them bring us healing, comfort and they bring hope. We sure could use some of that right about now."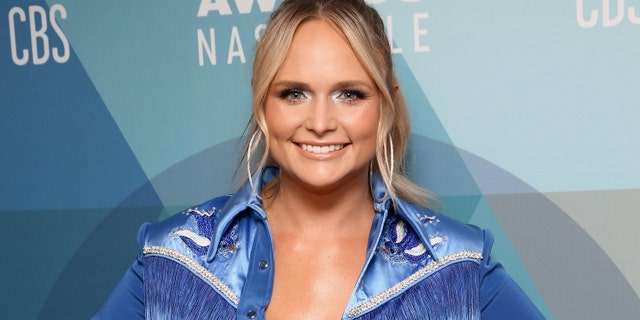 Following Urban's introduction, Jimmie Allen went on to perform at the Bluebird Cafe before Old Dominion sang a medley of their biggest hits.
The first on-air awards went to Dan + Shay for duo of the year, while song of the year went to Old Dominion for "One Man Band."
MIRANDA LAMBERT WOWS FANS AT 2020 ACMS WITH ACOUSTIC PERFORMANCE OF HIT 'BLUEBIRD' AT BLUEBIRD CAFE: 'ICONIC'
Later in the show, Blake Shelton won single of the year for his hit "God's Country." He thanked God and girlfriend, Gwen Stefani "for encouraging me … for being my inspiration."
The pair performed their hit duet "Happy Anywhere" from a green-screened Bluebird Cafe. Meanwhile, Miranda Lambert, who was previously married to Shelton, had performed an acoustic version of her hit "Bluebird" at the actual venue in Nashville earlier in the show.
Elsewhere during the ACMs, Underwood once again took the stage to perform a medley of songs from some of country music's most iconic women.
The musician covered Dolly Parton's "Why'd You Come in Here Lookin' Like That," Patsy Cline's "Crazy," Reba McEntire's "The Night the Lights Went Out in Georgia," Loretta Lynn's "You Ain't Woman Enough," Barbara Mandrell's "I Was Country When Country Wasn't Cool" and Martina McBride's "A Broken Wing."
"They are some of my heroes and I am so honored to stand alongside them as a fellow member of the Opry," said Underwood, who sang her heart out to a venue that flickered with lights where people should have been.
Another performer at the show was Kane Brown, who performed "Worldwide Beautiful." Urban introduced Brown, stating that his song represents "positive change and hopes for a better future."
"I just want everyone to love everybody and this is the song that I wrote for it," Brown said before singing his tune.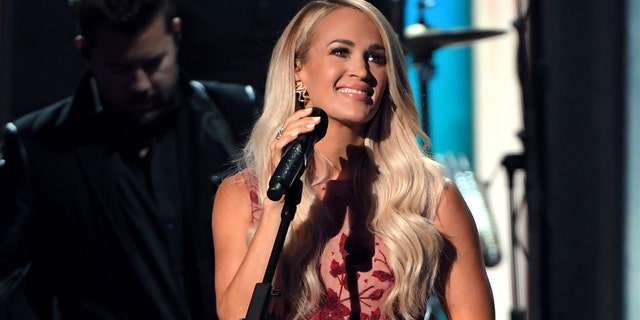 Swift also took the stage to perform her song "betty," marking her first return to the ACM stage in seven years. Unlike her extravagant tours and other awards show appearances, Swift kept it simple with just a couple of stage floodlights and a harmonica player for accompaniment, but her smile glowed as she strummed and sang the heartbreak song.
Luke Combs took home album of the year for his record, "What You See Is What You Get."
Maren Morris, who was a leading nominee, won two awards, including female artist of the year and music event of the year.
"This is so weird talking to no one, but I have so many people to thank. This is an award that I never expected to win," said the new mother, who thanked her husband and baby boy, Hayes, before blurting out "Oh my God, I have to pee!"
CLICK HERE TO GET THE FOX NEWS APP
Trisha Yearwood also performed a moving memorial tribute.
The 55th annual ACM Awards, normally held in April in Las Vegas, were delayed this year and moved to Nashville, for the first time.
The performances and segments, a mix of pre-taped and live numbers, floated between three historically important stages -- the Grand Ole Opry, Bluebird Cafe and the Ryman Auditorium -- in country music history, but none were open for fans.
The Associated Press contributed to this report