Katey Sagal on her return to a sitcom and favorite roles
By Blanche Johnson, ,
Published February 02, 2017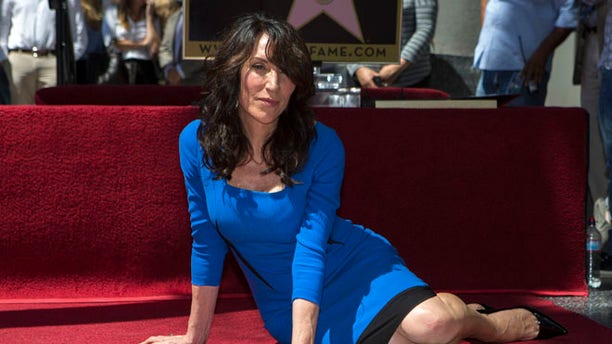 Katey Sagal is making her way back to the small screen in CBS' new comedy "Superior Donuts." Sagal plays a Chicago police officer and told Fox News at the Television Critics Association Winter Press Tour her character drew her to sign on for the role.
"I've never played a cop and that was one of the other reasons I wanted to do it," she said. "I'm doing [research] as I go… She's been a cop for many years. She comes from a family of cops. It's one of those things where once you put on the gun and the belt you sort of fall into it with the wardrobe a little bit. She's street smart so I understand about that."
Bob Daily, the show's executive producer, told reporters that the show is not shying away from important issues. There will be episodes about gun control, the gentrification of a Chicago neighborhood and breaking Muslim stereotypes. Daily said he wouldn't mind if the show garnered a tweet from Donald Trump.
"If we were to incite a tweet from the president of the United States, we probably would not turn down the publicity," he said.
Sagal, for one, is used to being on shows that gain a lot of attention. The star said she remembers some of her biggest roles fondly.
"… I did love being a biker [on 'Sons of Anarchy']. But you know her story line really ended the way it should have. I don't think I will be playing any bikers soon. I do love that," she said. "I loved 'Married with Children' but that, too, ended appropriately. It's not like I have a desire to go back there. I just want to keep doing different things so this is different once again. I have nostalgia, but not like 'I wish I was back there,' just like warm nostalgia."
Right now the 62-year-old is hoping to add a play to her long list of credits.
"I'm not dying to do Broadway because I don't think I want to do eight shows a week, even though if it was the right play I would. I don't think I would want to do a musical, probably too hard on my throat but I would love to do a play. More features, more dramatic roles. It's interesting coming back into the sitcom world, it's really, really great but I would also love for drama so I'm hoping more of those things come my way."
"Superior Donuts" premieres Feb. 2 on CBS.
https://www.foxnews.com/entertainment/katey-sagal-on-her-return-to-a-sitcom-and-favorite-roles