Kate Mara strips down, talks 'House of Cards' season 2
By ,
Published April 20, 2016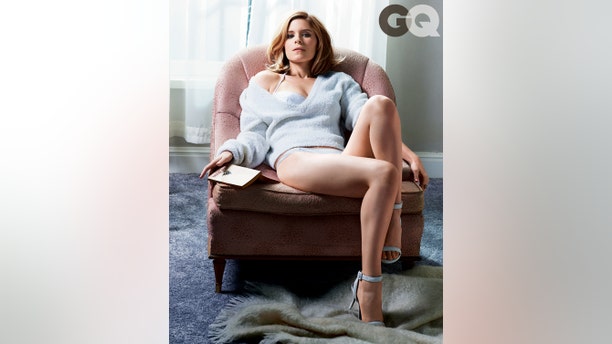 Fans of the Netflix series "House of Cards" have grown accustomed to seeing Kate Mara in various stages of undress.
As the ambitious reporter Zoe Barnes, Mara is frequently filmed stripping down to her undies to film sexy scenes with Kevin Spacey's ever-hard-to-read character Frank Underwood.
Now, for the latest issue of GQ, Mara is showing off her body once again and opening up about the upcoming second season of the show, which premieres on Netflix on Feb. 14.
So how will season 2 differ from the first, highly addictive, season?
"I mean, the dials were really high in the first season," she told the mag. "[Executive Producer] Beau Willimon has a very big imagination. And he and our writing staff, I think they really pulled through this season. Because it's hard to top all the things that happened last season."
And like all the other "Cards" fans, Mara dished she will be anxiously tuning in to the series to watch each episode.
"Last year, before season 1 came out, I had seen all the episodes; this year I haven't, so I'm just as excited to watch it like anyone else. Still, I think it's just as surprising and addictive. Hopefully, we'll see."
Click here to read Mara's entire interview with GQ.
https://www.foxnews.com/entertainment/kate-mara-strips-down-talks-house-of-cards-season-2