Jo Dee Messina letting God 'take charge' in cancer battle
By Sasha Savitsky
Published October 17, 2018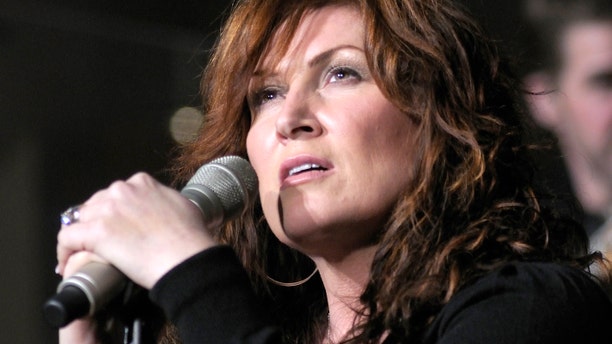 Country singer Jo Dee Messina is letting God "take charge" in her ongoing battle with cancer.
The 48-year-old was first diagnosed with cancer in September 2017 but she hasn't let that change her relationship with God.
She said she tried to soften the blow for her children. "After being diagnosed, I was playing at a winery in Missouri and I basically said 'FYI, this is what's going on,'" Messina told People. "It doesn't change the fact that God is good."
The singer, who has not divulged what type of cancer she has nor exactly what treatments she is receiving, added that she is "leaning on God" during this time.
"I'm leaning on God," she said. "I'm letting Him take charge. It's what's best for my soul right now. Every biopsy and every result…it feels like an eternity goes by. I know that God has me. I'm filled with gratitude and joy."
LIBERAL COMEDIAN SEEN FIGHTING MAN USING PRO-TRUMP RHETORIC
The singer also spoke about her new single, "Reckless Love," which she struggled to record due to her illness.
"This song took the wind out of me," she told the magazine. "It resonates with my soul and my spirit, especially considering as many mistakes I have made."
She added, "I've been in the studio in pain. On certain days, it was hard to breathe and I was barely able to stand up at the microphone."
MAC MILLER HONORED IN EMOTIONAL AWARDS SHOW SPEECH
But it was through her belief in God that she pushed through and she hopes that message reaches fans through her new music.
"It tells the news that people need to know, that God provides a love that we will never understand."
https://www.foxnews.com/entertainment/jo-dee-messina-letting-god-take-charge-in-cancer-battle