Jerry Orbach's estate involved in law suit
By ,
Published April 05, 2016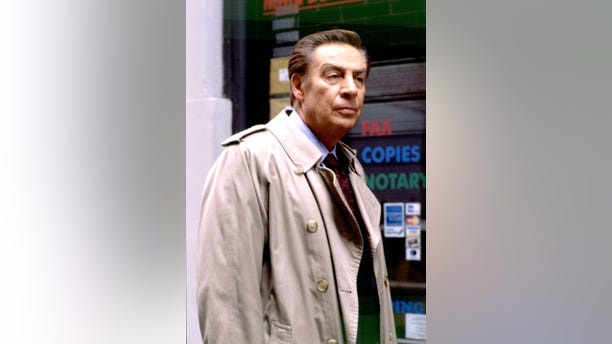 Late "Law & Order" actor Jerry Orbach is playing a starring role in a new legal drama — even though he died 10 years ago reports The New York Post.
The actor's friend and former accountant is refusing to relinquish control over a Chase bank account belonging to Orbach's company, Mingoya Productions, according to a new Manhattan lawsuit against the Westchester bean counter.
Chase claims Patricia M. Black, of Pleasantville, was ousted as executor of the estate of Orbach's second wife, Elaine, a Broadway actress who died five years after her husband in 2009.
The new executor, Elanie's sister Rita Hubbard, contacted the bank last October to inform them Black must be cut off from the account. But in court papers Chase says Black has "failed and refused to respond" to phone calls and letters regarding the dispute.
Orbach added Black as a signatory to the account in 2003, a year before he died of cancer at age 69.
Hubbard's attorney, Steven Feinstein isn't sure how much money is in the account because he has been denied access by the bank. According to legal documents he has told Chase that Elaine's estate is the sole owner of Mingoya Productions and therefore the account too. Feinstein does not believe any funds have been withdrawn.
But apparently the bank is nervous it will be sued if it turns over the money to the wrong person and wants to determine who is the rightful owner of the account.
Orbach's widow inherited her husband's $10 million estate, and when she died it passed on to his children from a previous marriage.
The actor played Detective Lennie Briscoe in "Law & Order" for 12 years and was Jennifer Grey's father in "Dirty Dancing."
https://www.foxnews.com/entertainment/jerry-orbachs-estate-involved-in-law-suit