Jackie Kennedy Onassis dealt with suicidal thoughts over JFK assassination, went through 'tortuous' ordeal before her mom's death, author claims
By Stephanie Nolasco
Published February 23, 2018
The assassinations of her husband and brother-in-law weren't the only tragedies Jackie Kennedy Onassis dealt with in her lifetime.
New York Times best-selling biographer J. Randy Taraborrelli, who has recently published a new book titled "Jackie, Janet & Lee," revealed unearthed letters penned by the former first lady alleging her mother was the victim of elder abuse.
Jackie O, who died in 1994 at age 64 from cancer, feared her mother, Janet Lee Auchincloss, was a victim. Citing letters, the book claims Kennedy was sure her mom's third husband, Bingham Morris, was mistreating her.
"What really surprised me was Jackie's adamant sense that her mom was a victim of elder abuse," Taraborrelli told Fox News. "This man that her mom was married to at the time, either sexually or physically in some way was abusing Jackie's mom. And Jackie became a warrior for her mother and began a campaign to have Morris evicted from the family home," Taraborrelli said.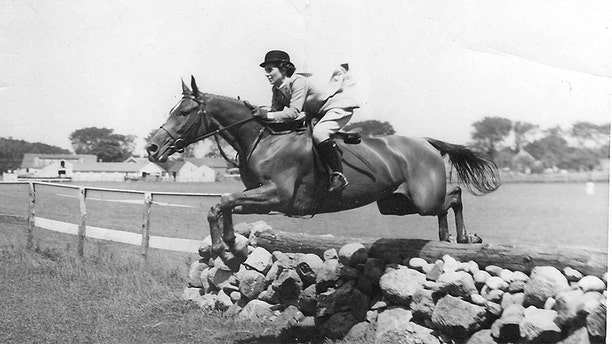 "And the complication of this story was that because Janet was suffering from Alzheimer's, she kept changing her story… So when Jackie had this man evicted, her mother became confused and was wondering where her husband was. And this was torturous, as you can imagine, for Jackie. And this was a private ordeal she was going through while she was working at Doubleday as an editor. And pretty much nobody knew about this outside of the family."
Taraborrelli said that while the results were "inconclusive" to determine whether or not Auchincloss was being abused, her most famous daughter was determined to make sure she was safe from harm.
"What we know for sure is that Jackie believed it," said Taraborrelli. "We know that from her handwritten letters to her stepbrother. And, from the doctors that she consulted that were interviewed for my book, we know that she absolutely believed it.
"And there was no way Jackie was going to doubt her mom… There are a lot of theories and we will never really know the truth. But what we do know based on Jackie's handwritten letters is that she believed it."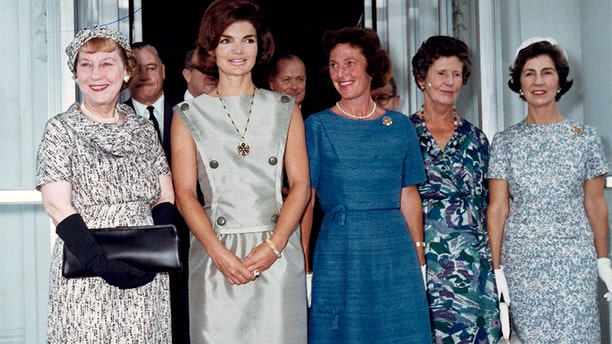 Taraborrelli revealed some doctors, who disputed Kennedy's concerns, believed she may have been plagued with post-traumatic stress disorder (PTSD) that still haunted her after the deaths of her husband and his brother Robert, as well as a history of troubled pregnancies. Her third child, Patrick Kennedy, was stillborn in 1963.
"...She had not been able to save them," said Taraborrelli. "So now she was going to save her mom. Some people felt that was going on."
It wasn't the only time Kennedy was thought to be tormented by the horrifying events of her past. When her husband was killed in 1963, Taraborrelli claimed the first lady's mother and younger sister, Lee Radziwill, feared the grief-stricken mother of two would harm herself.
"Both Lee and Janet were extremely concerned about Jackie because she was suffering from such PTSD," he explained. "Jackie began to drink, take pills and she began to talk about suicide. And she began to talk about it a lot. And she began to consult with a priest named Father McSorley about whether or not she would see Jack on the other side if she killed herself.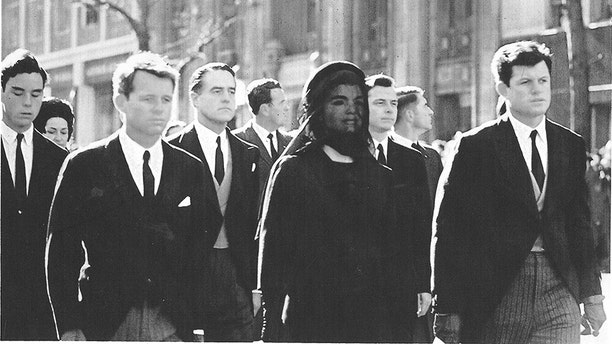 "A lot of people were very alarmed by this, including Lee. And Lee did everything she could think of to help her sister… But this was the mid-1960s and nobody really knew what to do, except just prescribe medication. Jackie was given a lot of medication and she spent quite a few years really not in her mind."
Taraborrelli suspects it may have been one of the reasons why Radziwill, who was originally having an affair with Greek shipping magnate Aristotle Onassis while still married to Poland's Prince Radziwill, let her beau woo her sibling. Her older sister turned to Aristotle for comfort after Bobby was assassinated in 1968, which was long after his relationship with Radziwill came to an end.
"The flame was gone as far as he was concerned… It was all over for Lee. She made a decision in 1968 to let her sister have Onassis because Lee felt that if something were to happen to Jackie… how would Lee then be able to ever live with herself?"
Taraborrelli hinted Jackie O may have allegedly felt her younger sister wasn't around enough as Auchincloss' mental health deteriorated until her death at age 81 in 1989.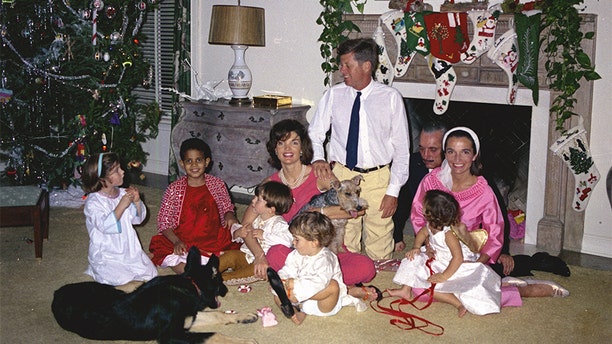 It's unknown whether Radziwill was privately coping with her mother's grim fate. Still, her alleged absence didn't go unnoticed.
"When Janet was suffering from Alzheimer's, Jackie was present and available all the time to Janet… And Janet kept asking, 'Where's my Lee?'
The relationship between the sisters became more strained when Auchincloss gave her younger daughter $750,000, a decision Jackie O was allegedly not in favor of.
"… According to my sources, the reason she didn't want Lee to have the money was because she didn't feel Lee deserved it…," said Taraborrelli. "And Jackie resented it and had some hard feelings about that. There were a few years after Janet's death where Lee and Jackie were not in touch.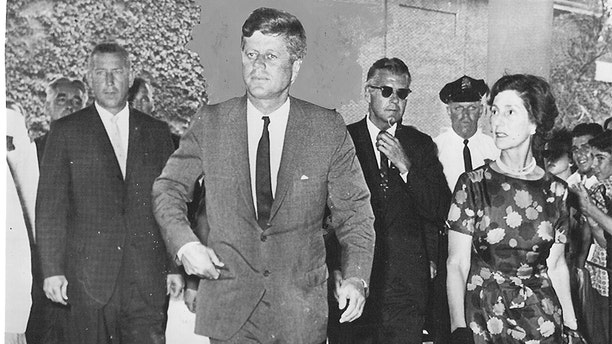 "Then in January 1994, Jackie was diagnosed with cancer on pretty much the exact same day Lee's son was also diagnosed again with the recurrence of cancer. This brought the sisters back together again. But they only had a few months… There just wasn't enough time."
Out of the three women, only Radizwill remains today. Over the years, the American socialite has become a fashion designer, an interior decorator, actress and author.
"She went on tour with the Rolling Stones," he added. "She was friends with Andy Warhol and Truman Capote. She did it all… Jackie lived in a gilded cage. Even after she was out of the White House and was living in New York, she was still pursued by paparazzi.
"She always had to be careful. Lee was never careful… From my understanding, she doesn't have any regrets at all. She realized she had a different life from her mother and sister. But in many ways, maybe it was a better life."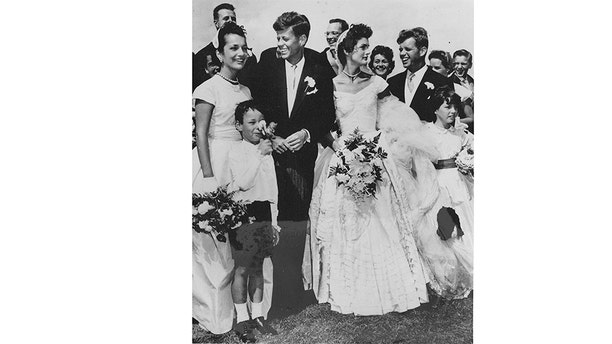 https://www.foxnews.com/entertainment/jackie-kennedy-onassis-dealt-with-suicidal-thoughts-over-jfk-assassination-went-through-tortuous-ordeal-before-her-moms-death-author-claims