Has Tom Hanks Lost His Box Office Touch?
By Hollie McKay, ,
Published April 08, 2016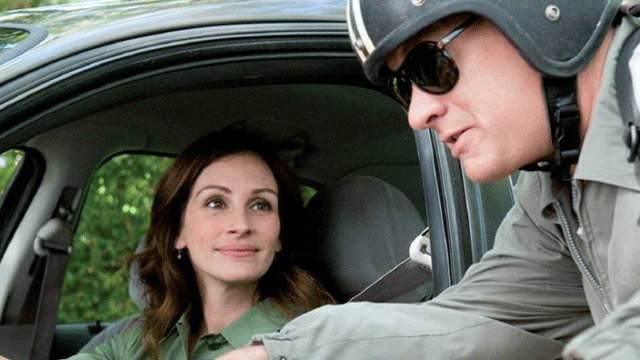 Two-time Oscar winner Tom Hanks just hit one of the biggest lows in his prolific 30-year Hollywood career.
Last week's release, the romantic comedy "Larry Crowne," which Hanks starred in, wrote, directed and produced, bombed at the U.S. box office. The highly-anticipated film came in fourth place behind "Transformers: Dark of the Moon," "Cars 2,"and "Bad Teacher" the latter two of which opened in theaters two weeks earlier.
So far the film, which co-stars Julia Roberts and is follows a middle-aged man who loses his job and re-invents himself by going back to college, has made just over $17.5 million domestically. According to Box Office Mojo, it cost an estimated $30 million to make.
"Larry Crowne" was also widely-panned by critics ahead of its release. The movie-critiquing website Rotten Tomatoes gave it a mere 35 percent rating, and it was referred to by the critics as "wasting abundant talent as it goes," "instantly forgettable," and "excruciatingly contrived."
And its not like this was a small film nobody had heard of. Hanks went all out promoting the film with a plethora of interviews, a star-studded Hollywood premiere, and even an appearance on Univision's Spanish-language morning show Despierta America to promote the film. The A-list actor managed to garner extra attention on the show by dancing through the weather segment in an attempt to handle the language barrier. While the amusing video went viral across the world, it clearly wasn't enough to draw audiences to "Larry Crowne."
So ... is Hanks now box office poison?
"Hanks may be at the done-it-all-stage of his career and simply wants to pursue projects that personally engage him rather than make more piles of money – but movie studios remain in the making-piles-of-money business," film and pop culture expert, Scott Huver, told FOX411's Pop Tarts column. "And the movie ticket-buying audience – especially in the summer – is traditionally built on a younger, hipper generation that may not easily gravitate toward a 54-year-old star known best as a relatable 'everyman.'"
The rom com's failure to resonate with audiences could also spell a trouble for Julia Robert's high-profile Hollywood standing.
"What is most surprising is that the seemingly appealing combo of Hanks and Julia Roberts failed to score with moviegoers, suggesting that Roberts may have also lost a little of her own once-bulletproof box office luster," Huver continued. "It's been a while since there was a great deal of excitement surrounding a Julia Roberts film based solely on her presence. 'Eat, Pray, Love' for example, had legions of fans of the best-selling book to rely on, while the 'Ocean's' films grouped her with multiple mega-stars at the height of their fame."
But other industry experts are confident that the famed "Forrest Gump" star hasn't lost his Hollywood crown.
"Tom Hanks is a unique Hollywood figure who has no peer in entertainment. He has hosted 'Saturday Night Live' more than any other actor and he will quickly leave this little speed bump in his rear view mirror," predicted Jason Maloni, Senior Vice President at Levick Strategic Communications. "One underperforming film is hardly a trend, especially when one's body of work is broad and impressive as Mr. Hanks's."
Ronn Torossian, CEO & President of 5WPR, said that the entertainment industry's short-term memory will most likely work in Hanks's favor.
"Some studios may at first be hesitant to jump on a project with Mr. Hanks, but the beauty about the media industry, especially Hollywood, is that everyone has a short memory, and his overall body of work speaks volume in the long-run," Torossian added. "Hollywood loves a compelling comeback story."
https://www.foxnews.com/entertainment/has-tom-hanks-lost-his-box-office-touch