Gwen Stefani and Blake Shelton pose 'together' in sweet Photoshopped throwback photo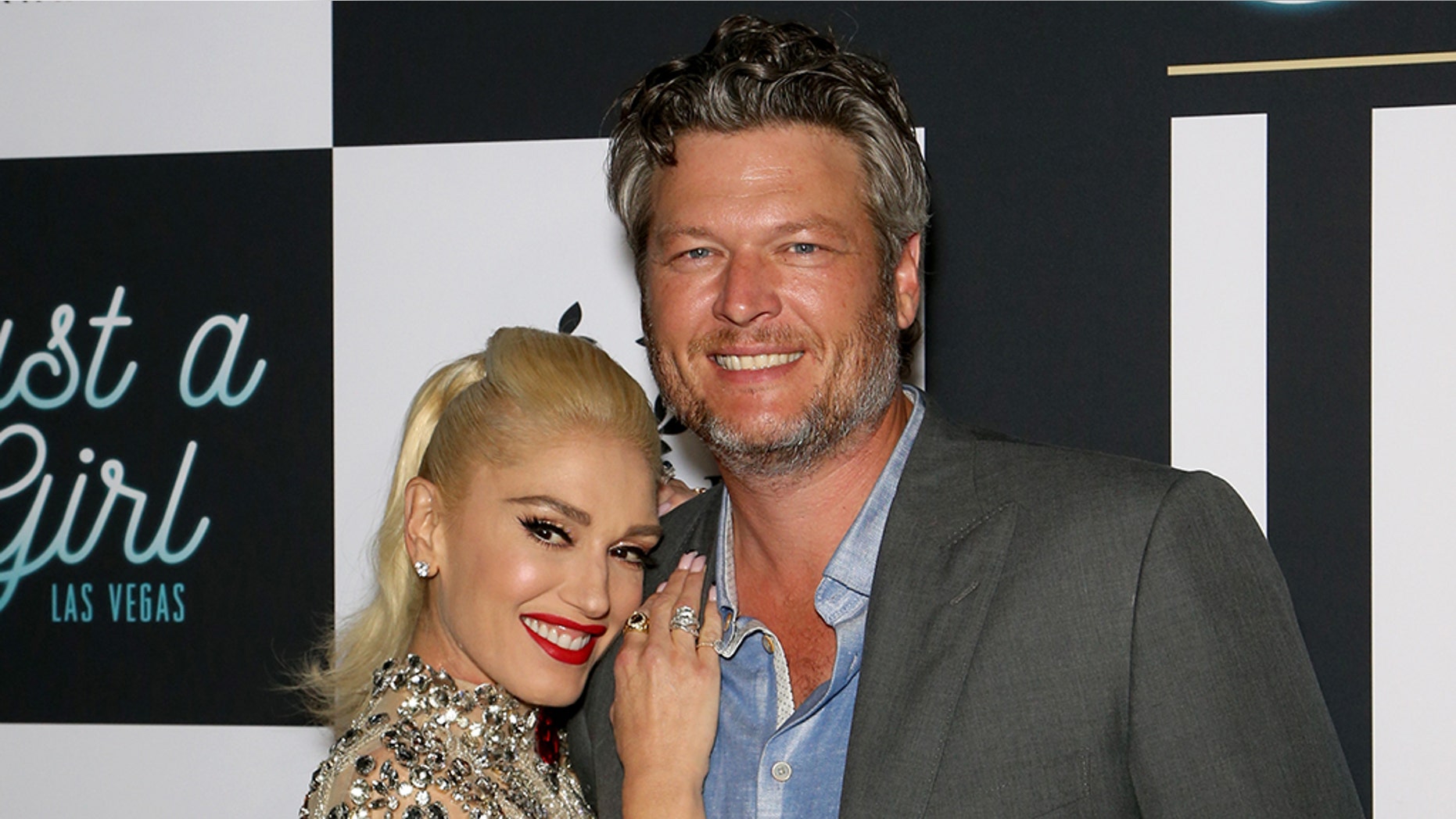 Gwen Stefani and her beau Blake Shelton only made their public debut as a couple a few years ago, but the singer is apparently wondering what it would've been like had they met sooner.
Stefani, 49, took to Instagram Thursday to share a Photoshopped picture of herself and Shelton, now 42, as young adults.
BLAKE SHELTON REVEALS HE'S 'LIKE A JUNGLE GYM' TO 'THE VOICE' CO-STARS' KIDS
In the photo, Shelton appears to have his arm around Stefani, who is wearing white gloves, a red t-shirt and lipstick.
"If only it were true," one fan commented in response.
"Priceless," another wrote.
"Cool pic. I love photoshop," a third added.
On Valentine's Day, Stefani paid a sweet tribute to Shelton, calling him her "favorite guy."
EMMA ROBERTS, EVAN PETERS ALLEGEDLY SPLIT AS 'SCREAM QUEENS' ACTRESS IS SEEN WITH GARRETT HEDLUND
The two first made their public debut as a couple in 2016, according to Billboard. And they haven't been shy about their romance since. In fact, Stefani told ABC News' "Good Morning America" in June that the singer "changed [her] life."
"He's my homeboy. He's my homey. He's just really an amazing all-around human so I feel so grateful for that," she added at the time.