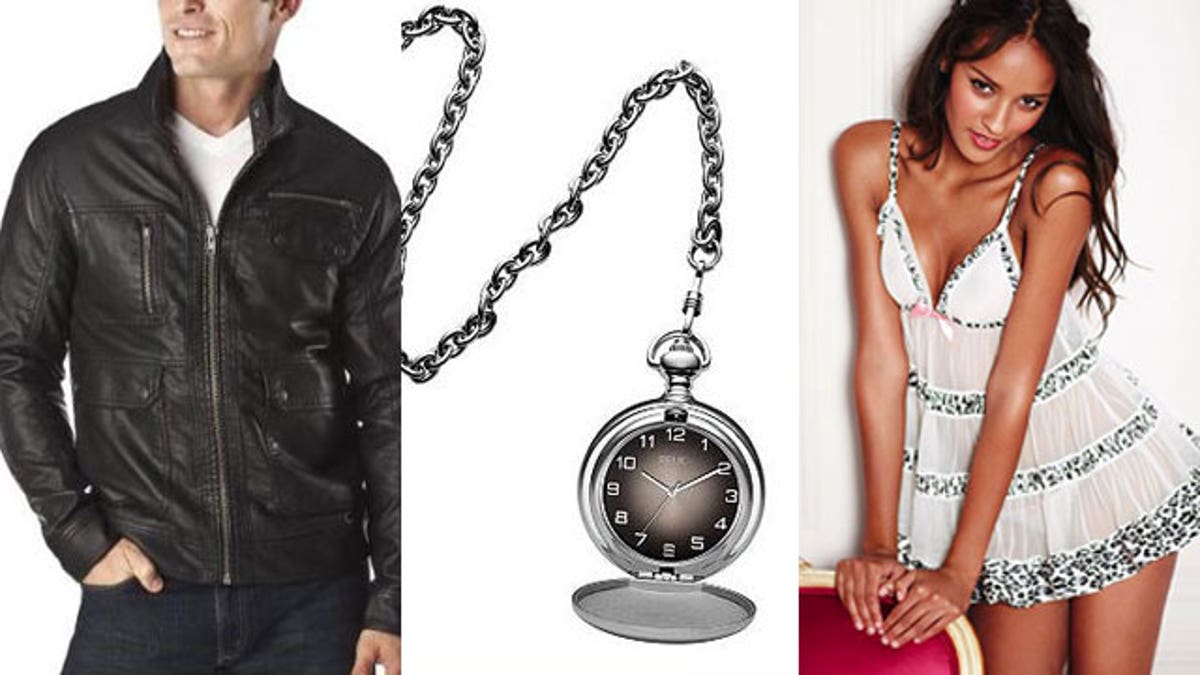 As the holidays near, we know that many of you Fox411.com readers are making your lists and checking them twice. But this year, let's skip the whole naughty or nice deal and get down to the important stuff: great gifts that won't break your bank.
We here at FOX411 are big fans of getting the best bang for your buck, so we are going to show you how to give gifts that elicit glee from your significant others. And we are going to do it for $50 or less!
Because after all, it's the thought that goes into the gift that makes the statement.
And since we're in the spirit of giving, here are some strategies to employ should you need some technical support as you're shopping and being shopped for:
1. Be a good listener…the person you are shopping for may have mentioned or hinted at something they want that they would never otherwise buy for themselves. Therein lies your golden opportunity.
2. Think bigger picture…if you are totally stumped; make a donation to a charitable cause in their name. In this end game, everybody wins.
3. Consult with… a friend or parent of your significant other for necessary insight.
4. Think about…what this person likes, what their hobbies are and go from there.
5. Communicate…if there's something you have your heart set on, drop some hints when appropriate. No reason to be disappointed. Realize we often have the ability to control a bit of our destinies via the art of communication.
THOUGHTFUL GIFTS FOR HIM:
Kohls Relic Folio Pocket Watch, Regularly $50, On Sale for $37.50: Classy plus thoughtful equals a hip-yet-vintage inspired timepiece that he can enjoy and treasure because he knows it was gifted with love from you.
Target N&N Family Vintage Santa Coat PJ Set (On sale $17.49 to $24.99) Ward & June Cleaver here we come! He may chuckle when he opens up this matching his/her pajama set but it's all in good fun and a subtle nod to simpler times! Think: "A couple that plays together…"
Men's Converse One Star Bryant Jacket Black, $49.99 He's been telling you his wardrobe needs some sprucing up! This jacket will do just the trick and coming in under $50 dollars is quite the deal.
Gap Corduroy Drivers Cap ($24.50) If you want to help him break with his beloved baseball cap, this stylish hat might impress and encourage him to think out of the box and try something new. And it's perfect in a pinch when having a B.H.D. (Bad Hair Day).
Office Depot Parker Jotter Ballpoint Pen, (1.0 Med Point, Silver Barrel, Black Ink, $9.99) Parker Pens makes a great point with their recent ad campaign when they suggest you "Write your own story!" In an era where we can't type and text fast enough, gifting a Parker pen is an elegant reminder to your special someone to embrace the written word
THOUGHTFUL GIFTS FOR HER:
Victoria's Secret Leopard Trim Baby Doll, (Regularly $48, On Sale $39) Guys, you can never go wrong giving the gift of lingerie! It's a year-round romantic gesture that never goes out of style, and Victoria's Secret has tons of great suggestions online that she is sure to love.
Ben Bridge Flawless Eau de Parfum Purser (.25 fl oz $35)
If you can't afford the diamond, this might be the next best thing! The jeweler says this fragrance captures the brilliance of a diamond in the bottle with cucumber, pear, verbena and sweet cocoa in this pretty atomizer, it's the perfect gift she can take with her everywhere and think of you.
Banana Republic Lisa Sparkle Studs ($29.50) These studs are classy, simple and go with everything from jeans to dresses. Plus if they go missing , at $29.50, the world won't come to an end.
Forever 21Sequine Tri Fold Clutch ($15.80) Men please take note: Ladies can never have enough purses nor shoes. This sparkly clutch is a must have!
Target Merona Collection Women's Kinsley Dress Black, ($39.99) With New Years Eve around the corner, surprise her with something special to wear plus a card that reads "This entitles you to a NYE night on the town, dinner and dancing included!"