Former 'Wire' star James Ransone details working with Sean Penn in 'The First,' befriending Marines
Sean Penn is taking one giant leap as the first man on Mars on Hulu's new space drama "The First" — and his co-star James Ransone says he is still in awe by what he witnessed on set.
"Really honestly, how generous he was, and how creatively open he was to everyone's ideas," the former "Wire" star told Fox News about working alongside Penn, 58, in his first starring role in a TV series.
"And that's from someone who's won Academy Awards for both directing and being an actor," Ransone added.
"The First," an eight-episode co-production between Hulu and British television network Channel 4, explores how a group of astronauts prepare to leave the Earth and become the first human beings on Mars, forever impacting the lives of their families. It's one of several space-themed projects recently launched by Hollywood, alongside "First Man" starring Ryan Gosling, and Rory Kennedy's documentary on the history of NASA, among others.
But suiting up for the role was no easy task for Penn. Ransone, who appeared on "The Wire" in 2003 as Chester "Ziggy" Sobotka, revealed filming a TV series has its own set of challenges Penn needed to embark on.
"I think when you shoot a TV show, you're shooting a lot more content really quickly," he explained. "There used to be a period of time when you'd shoot big studio movies where you would shoot a couple of pages a day. For a TV show, you've gotta shoot seven to nine. The schedules are much more compressed.
"And good on him because it's a hard transition to go from having a lot of time to live in your character and to live with the material, to 'We gotta get this done today.'"
While "The First" is a fictional tale, Ransone said it can help viewers escape the current political climate and instead, look beyond at what the future holds for Americans.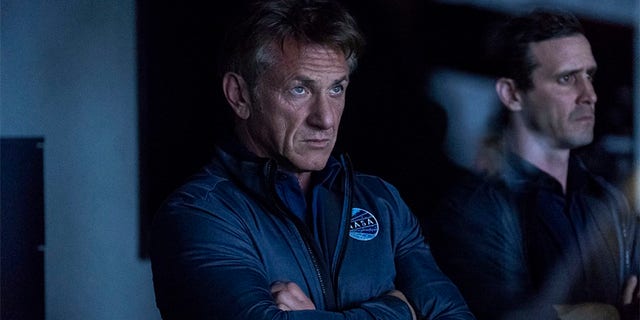 "I think it's really important to collectively start to think about ourselves in a different manner than we have," he explained. "You know, every time we turn on the news right now, everything's been so divisive that it would be nice to at least put our group effort towards something unexplored. Mars would seem, to me, to be the best place to focus our collective effort as a species. … I think people would like to experience something sort of hopeful in terms of where we go next… as a species."
And there were moments that hit close to home, he said. Ransone revealed that in one scene, his character Nick Fletcher gets to describe how he nearly drowned — something he actually did experience while filming an Iraq war miniseries in 2008.
"I was living in Africa and it was in the Zambezi River," said Ransone. "I was shooting a television show called 'Generation Kill' and I was there with my brother, and two of our military advisors who were Marines. We were like, 'Let's go white water rafting.' … The Zambezi is class 5 rapids, which you need a license to do in the United States, but since we were in Zambia, they don't seem to care if you don't have a license to do that."
"… I went out and over the boat. And I was probably underwater for about two and a half minutes, just sort of spiraling along the river to a point where I thought my body was pinned up underneath a rock ledge. I thought, 'This is it. It's over. I'm gonna die.' … When I finally came out, it felt like we were literally in a different part of the country because I had been under so long, that the whole geography has changed. … So when I read that part in 'The First,' I was like, 'Oh, are they making fun of me?'"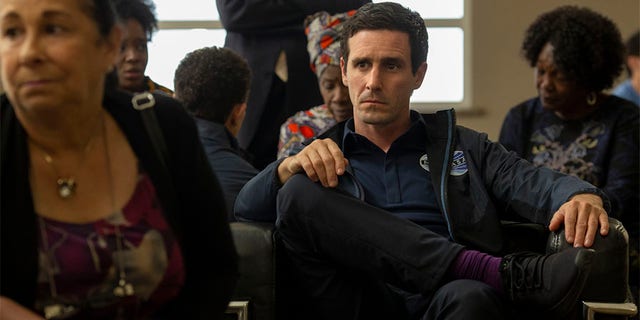 Despite his near-death experience, Ransone said it gave him the opportunity to befriend Marines, an experience he said has continued to enrich his life.
"My father was a Vietnam vet and he was Green Beret," said Ransone. "He saw a lot of action when he was over there, to a point where he was actually injured. That's why he had to come home. He was shot several times. And so, if you grow up around somebody that has post-traumatic stress, you don't really understand it when you're young. But then to encounter it as an adult with these guys coming home, it gave me a lot of clarity and insight on what that does to a person."
Ransone revealed that not only meeting Marines, but also developing friendships with them continue to inspire him.
"It gave me a lot of empathy and compassion," said Ransone. "It also gave me a lot of respect for how those guys actually see one another which is that… it has less to do with patriotism or nationalism than you think, and more like you just don't want to disappoint the person who you're next to because you care about them so much. As a society, we're a little bit more self-centered than that, usually."
Ransone is eager on what the future holds for him in Hollywood. But there's one thing he's certain about — his former "Wire" co-star Idris Elba can do whatever he wants, even shoot down the possibility of becoming the world's most famous spy.
The British actor helped fuel speculation that he will be the next James Bond in August of this year when he tweeted a selfie and wrote "my name's Elba, Idris Elba," echoing the famous 007 catchphrase.
Many Elba fans have campaigned for the star to the first black Bond.
However, the 46-year-old denied on ITV's "Good Morning Britain" that he would be replacing Daniel Craig as 007.
And Ransone, who also worked with Elba in the 2008 slasher film "Prom Night," a loose remake of the 1980 film, is perfectly content with that.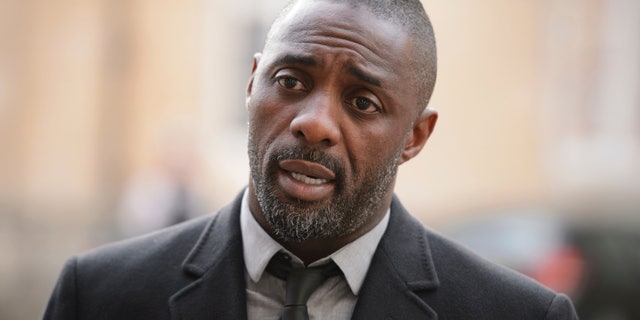 "Listen man, I'll tell you a thing about Idris Elba," he told Fox News. "Idris Elba saved my butt in a point in my career that he can do whatever he wants, and I will back his decision no matter what. He got me one of my first pretty big studio gigs, and we had never worked together… It was a time in my life where I really needed it. So whatever Idris wants to do, I'm done with. He wants to do Bond, great. He doesn't want to do Bond, great."
"The First" is available for streaming on Hulu. The Associated Press contributed to this report.