Former child star Christina Ricci says it's 'abuse' to make your kid famous
Christina Ricci knows a thing or two about growing up in the spotlight — and now the former child actress is speaking out against parents who try to "make [their] child famous."
Ricci, whose silver screen debut came at age 9 in the 1990 film "Mermaids" opposite of Cher, said in a new interview it's "child abuse" to put your kid through Hollywood.
"I feel it's child abuse to make your child famous," the 38-year-old actress told The New York Post at the Christian Siriano show during New York Fashion week.
CHRISTINA RICCI SAYS SHE DOESN'T REGRET HER CHILD STAR YEARS
The mom to 4-year-old Freddie added, "Once [my son's] an adult, and he studies, and he understands that it's an art form, then he can pursue an acting career if he'd like."
She continued: "Being famous is not good for children, it's just not. We have a million examples of why it's not good for children. I'm just not going to risk it. Why would you put the most precious thing in your life up for that?"
Ricci's new interview was a far cry from when she discussed enjoying work as a child in an interview with People in July.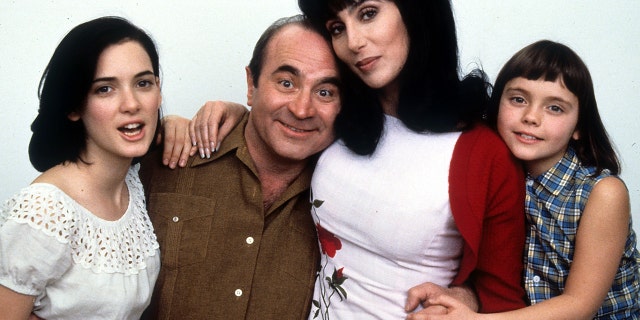 "I've had some incredible experiences and loved working as a child. I have to say 'The Addams Family' movies were two really – they were like glory days for me as a 10 and 12-year-old. Those were great movies to be on," she said at the time.
15 SHIRLEY TEMPLE FACTS YOU SHOULD KNOW IN HONOR OF THE LATE CHILD STAR
In her early years acting, Ricci shared the screen with some of the most recognizable stars in Hollywood.
"Cher was the most famous actress I've worked with, and it was my first movie," explained Ricci. "She was so open and so incredibly kind and generous. I learned a ton from her. I could ask her directly, 'How do you do it? How do you make yourself cry?' And she would try to help me learn how to do it. She was great."
Ricci insisted she has zero regrets embarking on acting as a child. In fact, the actress said being on screen boosted her self-esteem and nurtured her creativity.
CLICK HERE TO GET THE FOX NEWS APP
"I loved working," said Ricci. "I loved being a kid who had a talent. I loved being good at something. I loved all that positive reinforcement I got every day. I loved getting to use my imagination in a way that really created things. It was incredible to be able to do that so young."
Still, Ricci did note that while acting paid off for her, Hollywood isn't for everyone
"I'm here and I'm great and there's no problem," she told The Telegraph back in 2017. "But I don't think that being a child actor is healthy for people. It immediately takes you out of the shared human experience.