'Facts of Life' star Kim Fields reveals how she overcame the child star curse
By Stephanie Nolasco, ,
Published December 01, 2017
When Kim Fields had the opportunity to audition for the role of Dorothy "Tootie" Ramsey on "The Facts of Life," the child actress almost walked out.
The hit sitcom, which told the story of four girls surviving boarding school, aired from 1979 until 1988.
"Landing the role of Tootie, I almost didn't stay for the audition because I was very intimidated, quite honestly," the now-48-year-old told Fox News. "I was a little girl, I was a little black girl, and I walked into this sea of television-ready white girls. The perfect blonde hair or brown eyes, blue eyes. And I just felt like, 'I'm not supposed to be here.' And my mother took me to the bathroom and she said, 'Listen, don't you let anything or anyone intimidate you, including your own mind.'"
But it turned out, Fields had the perfect look for the bubbly, lovable character. She explored her successful rise in Hollywood for a new memoir, titled "Blessed Life."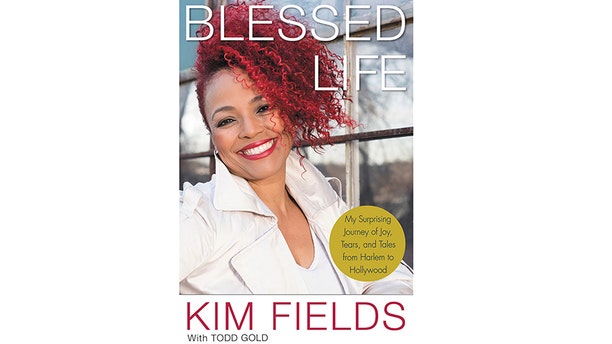 "… I was nine years old, and I was a small nine, and I was supposed to look 12 years old, and I wasn't tall enough," recalled Fields. "And so they put me on the roller skates to make me look taller to play 12."
It wasn't the first time Fields second-guessed her talent as a child. She previously auditioned to appear for a Mrs. Butterworth's Syrup commercial, but was up against a young Janet Jackson.
"I was completely star struck," Fields admitted. "I knew who she was from her family specials that they had on TV… And I just thought, 'She's Janet Jackson,' and she was so pretty, even as a little girl. And I had no teeth in front of my mouth… it just didn't seem like at all, like I should be the one doing commercials with her in the room… [But] she wasn't being Janet Jackson. I mean she was just a kid."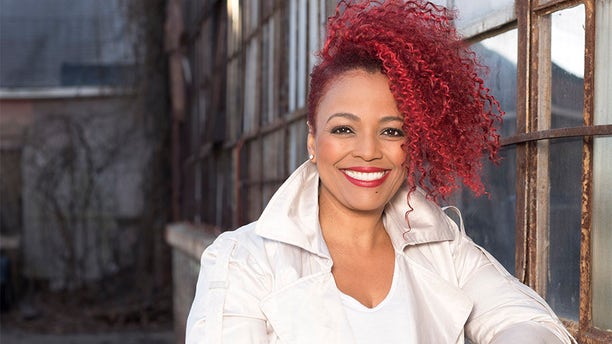 After a pep talk from her mother, Fields would go on to nab the gig. The two girls would later become friends when Fields' mother, fellow actress Chip Fields, played Jackson's mom on "Good Times" from 1976 until 1979.
Fields was on her way to making a name for herself as a budding star, but one comedienne made it difficult for her to cope with puberty in front of cameras, along with her "Facts of Life" castmates.
"Well nowadays they call it body shaming and there was certainly no social media at the time, but when we were growing up and developing in a lot of different ways and areas with our bodies, some of the media wasn't very kind," she explained. "And so Joan Rivers had make a crack, calling us 'The Fats of Life'...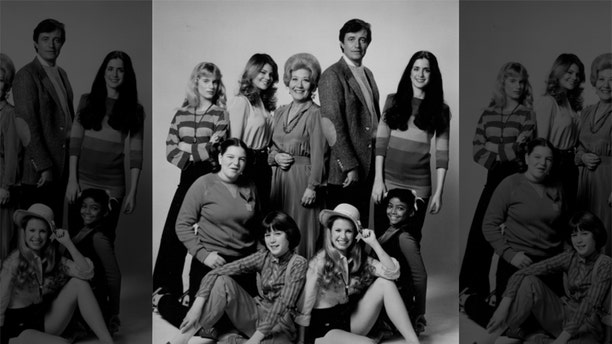 "And to go through that in a fishbowl is very difficult, and if you don't have a support team around you to keep you grounded, it can really mess with you. And then when you add the additional layer of people or brands that are famous and being mean, that makes it difficult too, but you get through it."
Fields insisted it was the support of her family that kept her grounded as she grew up in front of America. She also shared it was that "village" which also helped her avoid the dreaded child star curse. When fame and fortune come too fast, public scrutiny can be constant and Hollywood temptations are always around the corner.
"[They] supported me, let me cry on their shoulders when I was frustrated," she said. "When I was unsure, when the waters just seemed to be so uncharted… And so for me, I didn't want to be a statistic. I didn't want to be a has-been. There was a little ego involved."
Today, Fields has a family of her own, which she said inspire her every day as an actress always looking for the right role to tackle.
There's also one other thing that has kept her going.
"… My faith, well of course it certainly helps to help me keep my hope in check," said Fields. "My hope for the future, my hope in humanity, my hope in my industry, in my career, things like that. My joy, to stay passionate about the gifts and talents that have been given to me. When there's so much chaos going on, it's my calm."
Fields insisted another secret behind her lasting success in Hollywood has been working behind the camera as well. She has previously taken on the role of director for several projects, such as "Living Single" and Nickelodeon's "Kenan & Kel" during the '90s, among others.
"When I look over the 40 years of my career so far, I honestly can say that I've never felt typecast," said Fields. "I feel like I've had a great deal of diversity in my body of work. I've been considered for roles that were not written for a woman, or a woman of color, or a woman in whatever the generation was that I was in at the time.
"I don't feel like I've been put into this box. A lot of that has to do with the two most famous roles I've done, between 'Facts of Life' and 'Living Single' — they were so different."
As for her former "Facts of Life" cast mates, Fields revealed the girls continue to stay in touch.
"I've had the opportunity to work with some of the most amazing people," she said. "The castmates of pretty much every show that I've ever worked on. So that being said, you become a family. You truly do, and especially if you were doing it for years. Like 'Facts of Life' was nine years of my life, of our lives, so we're all very close still to this day, especially the core girls, and [actress] Charlotte [Rae]."
And Fields continues to have fond memories from her time filming the series, including learning to shave her legs and having one future A-lister personally show off his comedic chops.
"I think 'Facts of Life' fans will certainly be surprised… of the impressions that George Clooney used to do for us to make us laugh," she chuckled.
But Fields isn't just kicking back and reminiscing. She has a new Lifetime movie, titled "Wrapped Up in Christmas."
"I'm really excited because Lifetime has chosen our movie to kick off their holiday season," she explained. "… My family and I, we have a holiday brand called 'Holiday Love,' and so we always do our radio special. This is our third year… And we have a record this year called 'Holiday Love Sounds of Christmas'… We can just have a ball together for the rest of the year as far as I'm concerned."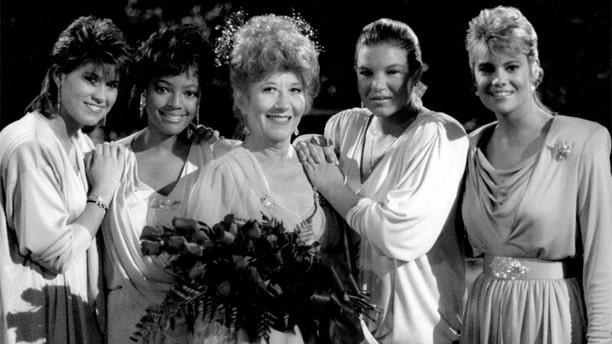 https://www.foxnews.com/entertainment/facts-of-life-star-kim-fields-reveals-how-she-overcame-the-child-star-curse