Ex- Miss Delaware offered chance to compete in Miss USA pageant
By ,
Published April 05, 2016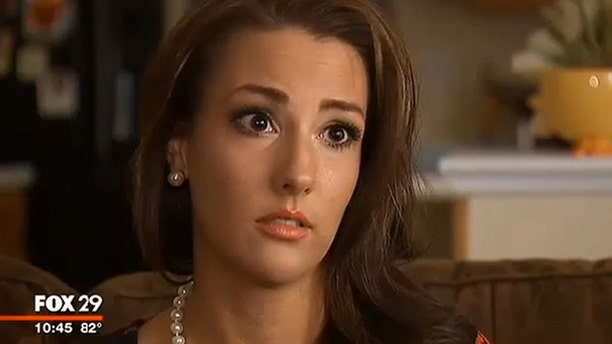 Amanda Longacre, the Delaware beauty queen who was stripped of her title and her chance to compete in the Miss America competition because she's too old for the crown, may have a chance to compete for the title of Miss USA.
The Donald Trump-produced Miss USA pageant is inviting Longacre to enter their competition for the Delaware crown later this year. She lost her Miss Delaware title after about two weeks when the organization realized she would turn 25 before the year's end, disqualifying her from representing the state in the Miss America pageant and costing her the crown.
The Miss USA rules dictate the pageant's age limit for contestants is 27.
"We have invited her to compete for the Miss Delaware USA pageant this November," a spokesperson for the pageant said. "If she wins that title she will go on to compete for Miss USA (and then maybe Miss Universe). She did not 'age out' of our pageant system."
Video: Click here to see Miss Delaware crowning moment
Reps for the Miss USA pageant told TMZ they became aware of Longacre's situation when they were bombarded by irate pageant fans, who mistakenly thought that they were responsible for her disqualification.
A message on the Miss Universe website, which oversees the Miss USA competition, explained, "Please be advised the recent dismissal of Miss Delaware and Miss Florida has nothing to do with the Miss Universe Organization and they are from a completely different pageant system."
Last week, Miss Florida lost her crown due to a scoring error.
https://www.foxnews.com/entertainment/ex-miss-delaware-offered-chance-to-compete-in-miss-usa-pageant