Ethan Hawke opens up about Uma Thurman divorce: 'My personal life fell apart'
By Morgan Evans, ,
Published August 07, 2018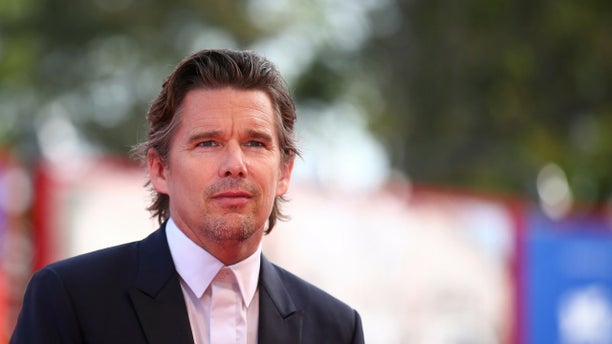 "Boyhood" actor Ethan Hawke has opened about how his "personal life fell apart" after his relationship and split from ex-wife, Uma Thurman.
In the most recent issue of GQ Magazine, the 47-year-old actor candidly reflected on the early days of his career and receiving an Oscar nomination for his role in the 2001 film, "Training Day." However, the star admitted that what was supposed to be the best moment of his career, was affected by his divorce.
"In a lot of ways, it could have been the beginning of something. It was the best moment of my career. Like, maybe, maybe, you could be commercially viable," he began. "But I got divorced and my personal life fell apart. I don't know if you feel this way, but when you're depressed, it's really easy to see everything that is fake about other people and life, and I just started seeing all that. How phony celebrity was, how phony everything is. You channel your inner Holden Caulfield, you know?"
Hawke and the "Kill Bill" actress were married for five years prior to their split in 2003. Though the "Training Day" actor confessed that his divorce took a toll on him, he said filming the 2004 flick, "Before Sunset," the sequel to his 1995 film, "Before Sunrise," is what helped him through his rough patch.
"That was the height of my marriage falling apart," he explained. "And getting to spend that summer with Julie Delpy and Richard Linklater, reconnecting with a part of myself that was more … what's the right word? Idealized. A cleaner self. That was a great summer. And it really helped me put myself back together."
Years later, Hawke managed to find love again with his current wife, Ryan Shawhughes. The couple was married in 2008 and share two daughters, Clementine and Indiana. Hawke shares two children, Maya and Levon, with Thurman.
https://www.foxnews.com/entertainment/ethan-hawke-opens-up-about-uma-thurman-divorce-my-personal-life-fell-apart