Emma Watson says new 'Beauty and the Beast' differs from original
By ,
Published February 17, 2017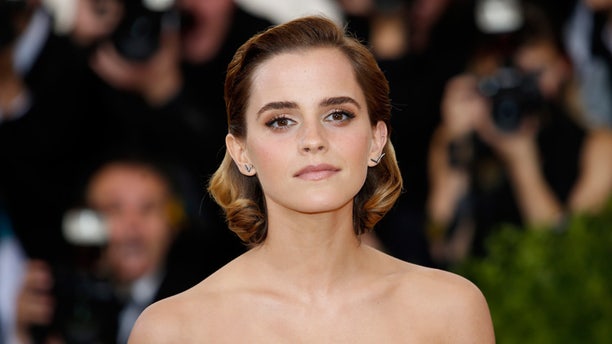 Emma Watson was determined to give a new twist to a beloved classic.
The 26-year-old British actress, best known by fans as Hermione in the "Harry Potter" film series, has taken on another magical role as Belle in the live-action remake of Disney's 1991 animated fairy tale, "Beauty and the Beast." However, she told Entertainment Weekly that movie has a new message for viewers.
EMMA WATSON AND MILES TELLER LOST 'LA LA LAND' ROLES FOR BEING TOO DEMANDING
The celebrity news magazine explained how in the film's opening song, audiences will witness a line of boys being led to school, while a group of little girls are left behind to do the laundry. Belle, an unapologetic bookworm, invents a washing machine that frees the little girls from their chores, allowing her time to teach them how to read. This results in the townsfolk smashing her creation.
"They don't think women should read and it goes further than that," said Watson, who, Entertainment Weekly noted, participated in the Women's March in Washington D.C. with her mother.
EMMA WATSON TALKS 'EXCRUCIATING' ELECTION
In the animated version, it's Belle's father Maurice who is portrayed as the inventor of the family.
"Breaking the washing machine is symbolic of not just them breaking something she spent hours working on, but them really trying to break her spirit and…trying to push her, mold her into a more acceptable version of herself," she added.
EMMA WATSON SPEAKS OUT ON BEING CALLED A 'DIVA'
"I think that happens a lot with women and a lot with young girls where it's like, 'Oh, that's nice! But why don't we just kind of push you this way a little bit? We prefer this aspect of your personality. Let's cultivate that area or that sort of thing you're good at and let's just [kind of] push that side a little bit.'"
"Beauty and the Beast" debuts in theaters on March 17.
https://www.foxnews.com/entertainment/emma-watson-says-new-beauty-and-the-beast-differs-from-original