Ellen DeGeneres denies knowledge of toxic workplace in first interview about show's end: 'I had no idea'
'The Ellen DeGeneres Show' will end in 2022 after Season 19, the comedian announced Wednesday
Ellen DeGeneres on Thursday morning shared the reasons her daytime talk show, "The Ellen DeGeneres Show," is coming to an end.
The comedian joined "Today" host Savannah Guthrie for her first televised interview, which was pre-taped on Wednesday at DeGeneres' studio in Los Angeles, just after she announced that her daytime program will end in 2022 after Season 19.
"You know, emotional," DeGeneres told Guthrie of the feelings she felt amid her announcement. "It's everything. I think that I got choked up on saying this has been the best experience of my life because it has been."
Guthrie noted many may now question the timing of her announcement and wonder if it was made following several claims that her show fostered a toxic workplace environment.
"If I was quitting I would not have come back this year. I really did think about not coming back. It was devastating. I am a kind person. I am a person who likes to make people happy. I just kept saying to Portia [de Rossi] if I was a fan of somebody and even if I wasn't, I would think there must be some truth to it because it's not stopping. Right on the heels of that, I read in the press that there was a toxic work environment. I had no idea. I never saw anything that would even point to that," she said.
ELLEN DEGENERES TO SIT DOWN WITH OPRAH WINFREY, DISCUSS TALK SHOW ENDING: 'IT'S THE START OF A NEW CHAPTER'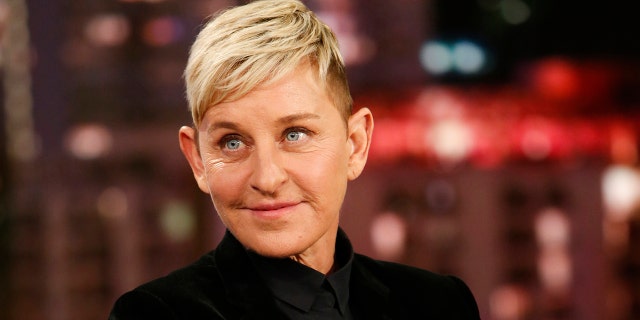 Guthrie asked if she felt as if she were "canceled" when more than a dozen current and former staffers spoke to alleged misconduct taking place at "The Ellen DeGeneres Show."
"I mean I really didn't understand it. I still don't understand it. I thought something was going on because it was too orchestrated. It was too coordinated. People get picked on but for four months straight for me. And then for me to read in the press about a toxic workplace environment when all I've ever heard from every guest that comes on the show is what a happy atmosphere this is and what a happy place it is."
DeGeneres noted that there are 255 employees that make up her show so she doesn't know "how I could have known" the alleged behavior was going on.
"There are a lot of different buildings. Unless I literally stayed here until the last person goes home at night, it is my name on the show so clearly it affects me and I might have to be the one to stand up and say, 'This can't be tolerated.' But I do wish someone came up to me and said, 'Hey, this is something you should know about."
ELLEN DEGENERES SAYS PORTIA DE ROSSI WAS HER 'ROCK' DURING TOXIC WORK ENVIRONMENT SCANDAL: 'SHE KEPT ME GOING'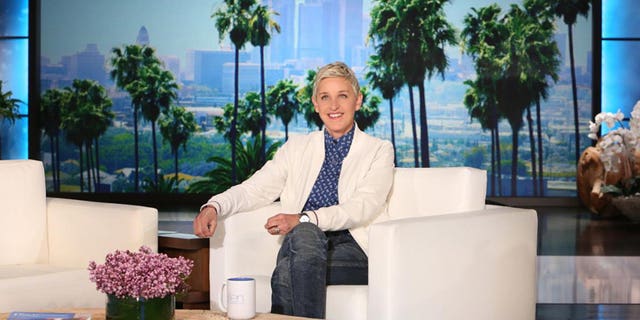 DeGeneres shared advice she received from her therapist at the height of the toxic workplace scandal last summer, stressing that the accumulation of the scandal on top of the already vulnerable state she was in years ago when she came out to the world has been a lot to handle.
"My therapist was like, 'You know, very few people go through such huge public humiliation twice in a lifetime. She was making me aware that I am supposed to experience this for a bigger reason. How can I be an example of strength and perseverance and power if I give up and run away? So it really is one of the reasons I came back. I worked really hard on myself. I have to say if nobody else is saying it, it was really interesting because I am a woman and it did feel very misogynistic."
ELLEN DEGENERES ADDRESSES TALK SHOW ENDING: 'I'VE THOUGHT A LOT ABOUT THIS'
She added that she is "not bulletproof."
"No, I do not have thick skin. I'm extremely sensitive to the point that this is not healthy how sensitive I am. When something is coming back at me that I know is not true, I guess I could take one or two of those shots but four months in a row took a toll on me."
The "Ellen DeGeneres Show" is currently in its 18th season.
The comedian told the Hollywood Reporter on Wednesday that she will end the long-running "Ellen DeGeneres Show" in 2022.
"When you're a creative person, you constantly need to be challenged – and as great as this show is, and as fun as it is, it's just not a challenge anymore," she told the outlet.
DeGeneres said she informed staff of the decision on May 11. Later on Thursday, DeGeneres will be joined by Oprah Winfrey during her May 13 episode to further discuss the show's final season.
DeGeneres' daytime talk show had dropped dramatically in viewership following the star's toxic workplace scandal that dominated headlines last year.
Per Nielsen's ratings in March, "The Ellen DeGeneres Show" lost over 1 million viewers over the course of the show's current season.
ELLEN DEGENERES TO SIT DOWN WITH OPRAH WINFREY, DISCUSS TALK SHOW ENDING: 'IT'S THE START OF A NEW CHAPTER'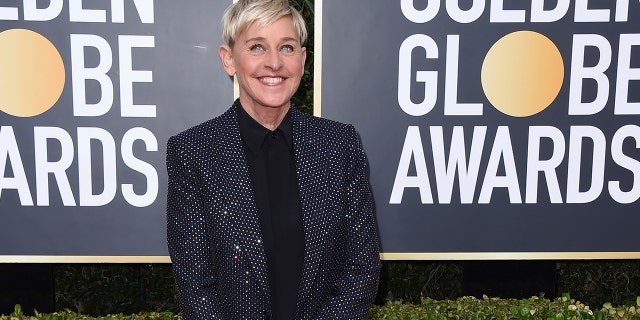 DeGeneres also discussed her decision to stay in daytime amid so many questions throughout her career about why she wouldn't take her show to a late-night slot. Ultimately, the embattled host said if her time slot had ever changed, she wouldn't have done anything differently.
"I would do this exact show at night. I wouldn't change a thing," she said.
At the end of the day, DeGeneres said she's "most proud of going 19 years with this show."
"I'm proud that we are funny, I'm proud that we were hopeful to people and that we represent acts of kindness and highlighting people that we want to say, 'Look at this person doing good.'"
ELLEN DEGENERES' BODYGUARD AT 2014 OSCARS BACKS UP NOT-SO-NICE ALLEGATIONS: 'SHE'S COLD'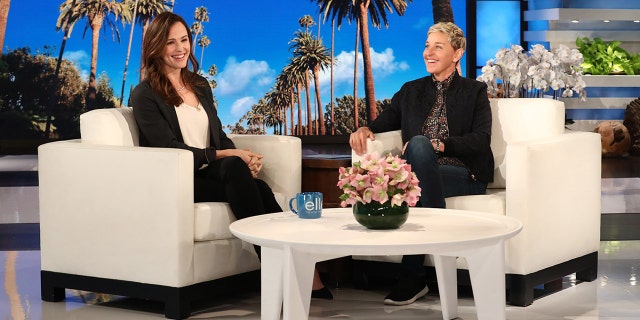 According to Nielsen, the Season 18 premiere had the highest ratings of any season opener in the last four years for "Ellen." However, over the last six months, the show has averaged 1.5 million viewers.
The program's latest season kicked off in September 2020 with an apology from the comedian about claims of a toxic workplace that marred the show over the summer.
"I learned that things happen here that never should have happened," DeGeneres said on the show at the time. "I take that very seriously. And I want to say I am so sorry to the people who were affected."
She added: "This is 'The Ellen DeGeneres Show.' I am Ellen DeGeneres. My name is there, my name is there, my name is on underwear," the host joked. "We have had a lot of conversations over the last few weeks about the show, our workplace and what we want for the future. We have made the necessary changes and today we are starting a new chapter."
In August 2020, Fox News learned three producers of the talk show were ousted after a number of employees voiced sexual misconduct claims.
"Ellen" staff was given the news during a virtual meeting, which was led by the the 63-year-old comedian, sources told Fox News at the time. The hostess herself has also been accused in recent months of poor behavior toward some guests and lesser-known celebrities.
CLICK HERE TO SIGN UP FOR OUR ENTERTAINMENT NEWSLETTER
In April 2020, crew members of her namesake talk show leaked details about the television host's lack of support amid the coronavirus pandemic, including claims she left employees in the dark about the status of their jobs and pay. A major beauty influencer who appeared on her talk show in January also claimed DeGeneres was particularly "cold" and gave preferential treatment to A-list guests.
The following month, a former bodyguard who was assigned to protect DeGeneres during her hosting gig at the 2014 Oscars told us the star was "very cold."
"Ellen pretty much just gave me a side glance out of her eye and didn't even say 'hello,' or 'thank you for protecting my mother, my wife and me,'" Tom Majercak alleged.
In her September apology, DeGeneres addressed the accusations that she is much different on-air than in person despite her pledge to "be kind."
The phrase "be kind" was initially brought up by the host in 2010 to bring awareness to Tyler Clementi, who committed suicide as a teenager after he was bullied for being gay.
"There were also articles in the press and on social media that said that I am not who I appeared to be on TV because I became known as the 'be kind' lady. And here's how that happened: I started saying, 'Be kind to one another' after a young man named Tyler Clementi took his own life after being bullied for being gay," DeGeneres said.
CLICK HERE TO GET THE FOX NEWS APP
She added: "I thought the world needed more kindness and it was a reminder that we all needed that, and I think we need it more than ever right now."
"Being known as the 'be kind' lady is a tricky position to be in. So let me give you some advice out there if anybody's thinking of changing their title or giving yourself a nickname, do not go with the 'be kind' lady. Don't do it," DeGeneres jokingly added.