Dixie Chicks' Natalie Maines goes off on Trump in Twitter rant
By Sasha Savitsky, ,
Published April 04, 2017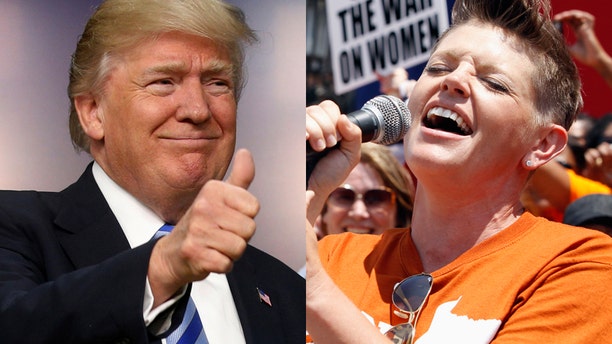 Outspoken Dixie Chicks singer Natalie Maines took to Twitter to sound off on President Donald Trump.
The singer started her rant by tweeting Tuesday, "Do you ever feel like you can't escape the person that brings out the worst in you? @realDonaldTrump you're mine and I hate you for it."
Maines didn't stop there.
The 42-year-old is known for being outspoken about her political views. She went after Trump during the campaign, holding up a picture of the then-presidential candidate with horns and a goatee resembling the devil.
Maines also found herself at the center of controversy in 2003 when she told the crowd at a London show, "Just so you know, we're on the good side with y'all. We do not want this war, this violence, and we're ashamed that the President of the United States is from Texas."
https://www.foxnews.com/entertainment/dixie-chicks-natalie-maines-goes-off-on-trump-in-twitter-rant