Did Selena Gomez post wardrobe malfunction pic to Instagram?
By ,
Published April 05, 2016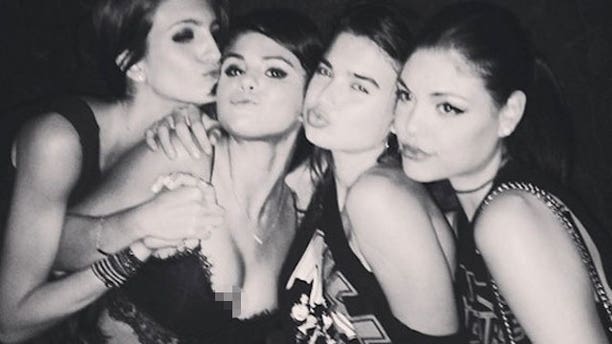 On Wednesday, Selena Gomez rocked a revealing black lacy top that may have accidentally revealed a little more than she meant for it to when she snapped an Instagram pic.
No one's sure if she meant to post the pic or not, but she quickly deleted it after it went up, which is probably a sign that it was one of those unfortunate mistakes. Like when you text a nude selfie to your dad.
But recently, the star has seemed pretty enamored with her chest, as she was just seen the day before strolling down the street and flaunting her total lack of a bra in a semi-see-through black shirt.
In fact, many began speculating that she had a boob job. However, E! has reported that a source close to the singer said she didn't get implants.
https://www.foxnews.com/entertainment/did-selena-gomez-post-wardrobe-malfunction-pic-to-instagram